President Bola Ahmed Tinubu has re-affirmed his support for the candidate of the All Progressives Congress (APC) in the November 11 governorship election in Kogi State, Alhaji Usman Ododo.
The President, who received the APC governorship candidates of Kogi, Imo and Bayelsa at the presidential villa on Thursday, commended Governor Yahaya Bello for his hard work and determination to ensure the APC wins the gubernatorial election in Kogi State.
He expressed optimism about the party's chances of victory in the off-season elections, noting the hard work and records of the candidates, as well as the collective efforts of party officials, members of the APC National Working Committee, and the APC National Chairman, Dr. Abdullahi Ganduje.
He said the collective efforts of these party men were factors inspiring his optimism in the forthcoming elections.
"I want to thank the Governor of Kogi State, Yahaya Bello, who is working hard to ensure a handover to our candidate, Usman Ododo. Thank you for the good job you are doing", the president noted.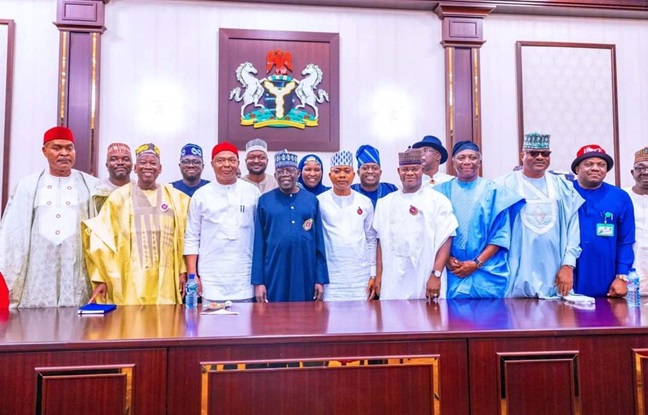 President Tinubu also presented the party's flag to the APC candidate, Ahmed Usman Ododo, who was also accompanied by the Minister of Steel Development and Director General of the Kogi State APC Governorship Campaign Council, Prince Shuaib Abubakar Audu.