Irrespective of our affiliations, we have just one senatorial district. Regardless of my impressions, you're occupying the seat at the moment. Therefore, it is a sin to hold back the truth any time, any day! Moreover, the society has been made unjustly, silence is now a crime.
The photo below clearly states how your social media goose have assassinated intelligence. It is the illusion and a heist that you have touched every nooks and crannies of Kogi East. Once you deem it fit to throw crumbs of empthy to a particular community in Ankpa or Dekina, your hired assassins goes there, assemble few persons from that community, distributes the crumbs of empathy and takes photos. In the end, they log in to their social media accounts where they lie with a never-before-seen alacrity that senator Jibrin Isah achieved heaven and earth for the entire Kogi East.
Before I go further, whoever sees this post as personal affinity is our albatross in Igala/Bassa. In saner environments, Jibrin knows he would be thrown out of the Senate. Why? Because, the people are critical in appraising leaders base on given assignment. To lie because of material gain is inhuman, but to be truthful is an obligation courtesy of our earthly sojourn. I owe my allegiance to my dear Kogi Easterners— to say the truth regardless of whose ox is gored!
Mr Senator sir, what you hired those boys to peddle is insubstantial. It is no where near the secondary duties of a Lawmaker as far as the present Igala/Bassa is concerned. In short, You are patronizing ward councillors in the Senate.
In the photo therein, some acronym of 'anywhere-belle-face poster-boys successfully buttressed the lies I have long pointed out in your reigns. An exercise book was handed to each of the pupils but a caption by one of them suggested lots of other gifts.
It reads: "Students/Pupils in Kogi East jubiliates as senator Jibrin Isah Echocho shares books and other learning materials "for" (amongs) them. We have not seen a good senator like this before."
Kai, the worst that can happen to a man is unpleasant circumstances in which one is left with no option than to sell his conscience for a living. The last time I checked, this is just Okete primary school in Dekina LGA, a community with a population less than 200 people. No doubt, Dekina remains your imprimatur signature as long as this hypocrisy tarries. Ankpa became a victim because of its population demography.
By default, assuming the books were distributed in the over 1000 communities across Kogi East, it still does not in any way measure up for what you or your boys should put on social media. But, in your reign, this is the new normal. They perpetually constrict sanity with LIES!
In 2020, they lied about dualization of Okene-Ajaokuta-Itobe road when a ceramics company located in that exis decided to renovate less than two kilometres of that road.
In 2020 still, they lied about repairing the damaged part of Ajaokuta-Itobe bridge when it was reported that the federal ministry of work submitted a memoir which was approved at the sitting of the federal executive council meeting.
Same year, when Yahaya Bello's tactless policies heightened insecurity in Kogi state, they lied that senator Jibrin donated several operational vehicles to vigilantes across the district, whereas, it was one outdated N180,000 (golf 2) Volkswagen motor that was pictured to have been given to the vigilantes in a particular community in Dekina ( name withheld).
During the covid-19 outbreak, few bags of rice where shared among Muslims in Dekina. But it was captured as the entire Kogi East.
Moments, after the pandemic, they lied that you have equipped our hospitals and upgraded it to the world class standards
 Whereas, it was a paltry first-aid materials that we saw in Dekina. Till this minute, it was not confirmed which hospital got those things. Maybe, APC Kogi hospitals and health centres were the beneficiaries.
We were told that you have littered Kogi East with boreholes and and electrified every dark parts. In nutshell, we barely find those pictures in real life except the welded metals in Idah.
Your Excellency, as a constituent entitled to who represent me, I asked to be lectured on how the things aforementioned come anywhere near the duties of a senator. I begged to be schooled on how it has ameliorated a naturally endowed but poverty stricken Kogi East.
The lies continued. In 2021, some persons in Dekina/Ankpa were hand-picked and given 5k, 10k, and 15k cash envelopes as empowerment. Today, it is been peddled that senator Jibrin Isah empowered market women, youths and men in the entire Kogi East, even as we barely point to one person who have successfully established a kiosk courtesy of that inducements.
Your Excellency, where are our hair dressers? Those we were told acquired skills on hair making and have long been empowered. Where are they? I toured Anyigba/Ankpa (your mugging epicenters) recently, and i could not see a coiffeur, beautician etc who has established an outlet courtesy of that humongous acquisition.
The much peddled skill acquisition centres are under lock. It is not opened, not even a single instructor. Abi your boys no sabi the purpose of skill acquisition centre? Well, such centres should be opened upon completion and made available at an almost free cost to citizens to check in and undergo the skills (s)he so wish.
What about Anyigba bakery? Egume Palm oil processing plant and acclaimed rice mills? Are they functional? Who are the workers? What's is their monthly pay? Who are our patronizing base? How much has it generated as revenue? Your Excellency, don't you think you should have made policy that would have put Local governments chairmen in check and have all these done? Are they even real? What are the overall benefits to Kogi East presently?
The only time that lies gets to travel round is when the truth is held hostage. Your Excellency, Kogi East under you is not futuristic. Do not leverage past impression to gain ephemeral Glory, let's call a spade a spade. If boreholes, hairdressing equipment or even Keke napep are the legacies you want to consolidate, I'm afraid, the 10th assembly is not for you, but Dekina LG office would be cool. As a matter of fact, I will leave my "Real striker security" job and relocate to Kogi for your campaigns.
It's quite unfortunate, loyalty is slavery in Nigeria. If not, your social media assassins should be at the forefront of this TRUTH. They should have told you that you have rendered the third tiers of government irrelevant. Under your reign, all I am compelled to learn is "life of personal interest." Love of fatherland, patriotism, or even humanity is plunged abyss. Kogi East is suffering in the midst of everything and if I must be honest, hypocrisy run amok in your camp. But, we shall stay awake guiding the people against further lies and deceit.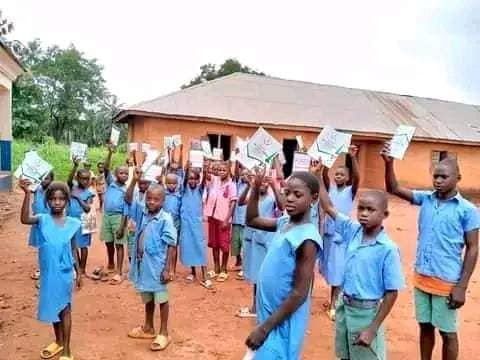 May Kogi East succeed.
– John Paul.
pauljohnk5@gmail.com.