By Stephen Adeleye.
Chief Moses Deola Eseyin, has emerged the Accord party senatorial district candidate for Kogi West ahead of 2023 general elections.
MD Eseyin, former Special Adviser on Youths, Sports and Students Affairs to Gov. Yahaya Bello, emerged as a consensus candidate at the senatorial primaries conducted for National Assembly aspirants at Kabba, Kogi state on Thursday.
Also elected were; Mr Oluwabusayo Alonge and Dr Slyvanus Seun as candidates for Yagba and Kabba/Bunu/Ijumu federal constituencies respectively.
Eseyin commended the party leadership for the opportunity given him to fly the flag of Accord in the forthcoming general elections.
He said he was impressed that the party, gave windows for youths to showcase their wealth of talents in political leadership.
Eseyin, stressed that youths constitute the only demographic that could unite the entire country.
"I have done it before while I was the Special Adviser to the Governor on Youth Sports, and Students' Affairs, and we promise to do better.
"I believe by the time I am elected by the grace of God come 2023, I will ensure a better legislative representation for the betterment of the people of Kogi west," he said.
Also speaking, the State Secretary of Accord party, Isaiah Felix, said the candidates emerged via consensus after due consultations between the delegates and party leadership.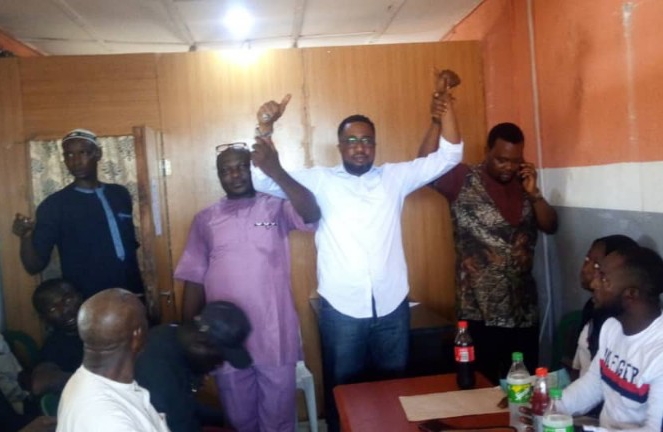 Felix said the consensus was a measure adopted to discourage huge monetary inducement to delegates which according to him is today a threat to Nigeria's democracy.
He advised Nigerians to guide against vote buying, saying that the problem starts during party primaries.
"We cannot be fighting vote buying during general elections, while keeping close eyes to aspirants sending fortune to buy votes from delegates during part primaries.
"If we must curb this I'll called vote buying, we must stop it during primaries," he said.
Alhaji Sadiq Zakariyawu, official of the Independent National Electoral Commission (INEC) who observed the process, commended the party leadership for conducting the election in line with the Electoral law.