Ahead of the November governorship election in Kogi State, a group committed to good governance and justice has emphasized the need for power rotation.
The group, National Movement for Good Leadership (NMGL), stressed the need for the rotation of power in the governorship seat in Kogi state to the Western Senatorial District.
Addressing a press conference in Lokoja, the state capital, the National Coordinator of the Movement, Hon Umar Abutu said it was only right to move the coming governorship seat to Kogi West in the spirit of equity, fairness and justice.
Hon Abutu emphasized that both East and Central have had their share of the Governorship, hence the power shift to West became justifiable.
According to him, such consideration would bring about love, unity and inclusiveness among the ethnic tribes in the state.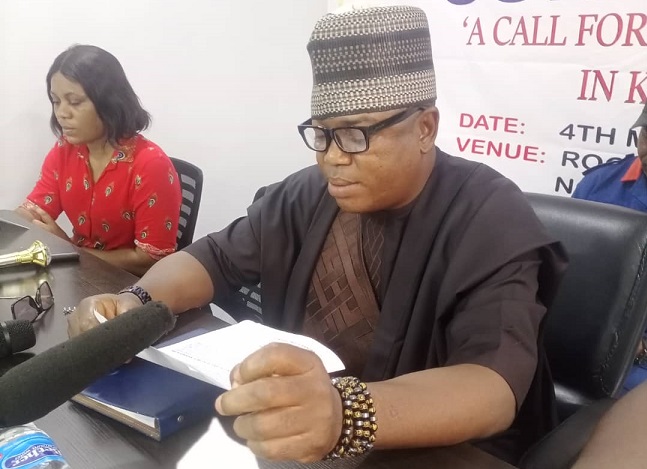 "We use this opportunity to specially appeal to all critical stakeholders, political key players, religious leaders and traditional rulers to support this noble cause as a panacea for peace, progress and smooth transition of power in our dear Kogi state.
"Today, we are here with a message as we consider fairness, and equity and in empathy for our brothers in Kogi West Senatorial Zone of Kogi State," he said.
Hon Umar Abutu assured that the group will continue to engage stakeholders and the people towards total support for the movement on this stance and to further demonstrate its mission and vision as truly standing for justice, equity and effective governance.
The NMGL also congratulated Governor Yahaya Bello on the victory of All Progressives Congress (APC) in the recent election, noting that the victory was not only for the party or Nigeria, but for Africa.
The primary election for the governorship polls is expected to hold in April.