LG Vice Chairpersons Pledge to Support KEDA.
Kogi Enterprise Development Agency (KEDA) has assured genuine business owners in the state of a seamless and transparent process in the selection of beneficiaries of the COVID-19 Action Recovery and Economic Stimulus (KG-CARES) grants.
Speaking at a town hall meeting of trade unions in Lokoja on Thursday, the Managing Director of KEDA, Hajia Rakiya Sani assured that no genuine business owner in the state will be denied the opportunity to benefit from the economic stimulus intervention program.
Represented by the Executive Director Operations, Mr. Akin Akinola, the Managing Director explained that the program is non-discriminatory. She stressed that
"What we require from them is their record keeping detailing income and expenditure. They must be registered with job-related trade unions or associations. The association must be registered with the state ministry of commerce," he explained.
The Vice Chairperson of Kabba-Bunu local government, Hon. Bimpe Alfred said business owners in her area well prepared to register and benefit from the intervention program.
She commended KEDA for bringing sensitization to the door steps of rural business owners.
Mrs Alfred pledge the continued support of her office to ensure success of the program.
Her Ajaokuta counterpart, Hon. Magdalene Salami
"Before my emergence as Vice Chairman, I had a group where I mobilize women engaged in business to harness potentials in their immediate domains. We used to offer small loans to assist them.
"When this program took off, I mobilized more women across Ajaokuta to come together so they can benefit.
"There is no way they can benefit without meeting up with the requirements. You must have records. I am an accountant. I have been coaching them in this. Aftet today's town hall meeting, I will go back home and engage them further," she said.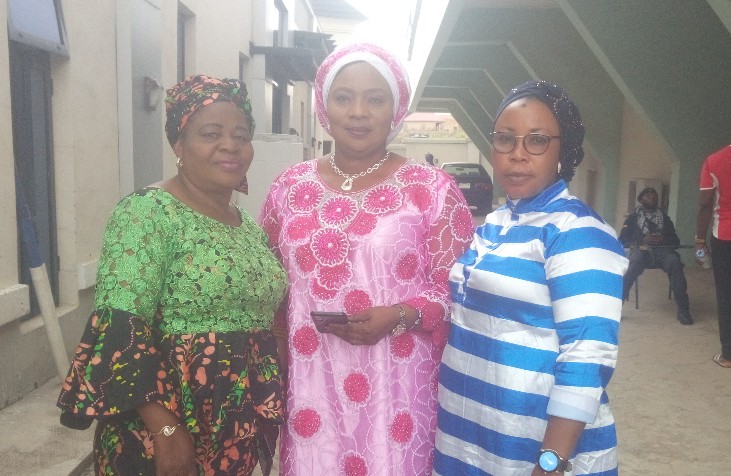 The Vice Chairman of Idah LGA, Hon. Aminu Zuweriyat Yakubu, said business owners in her area are well prepared has she has organized similar workshops for them in recent past.
"I have organized two seminars on related matters. Mobilizing business owners will not be a difficult task.
"I am at home with business owners in the formal and informal sectors. The unlettered will be assisted to register."
An intended beneficiary and Chairman of Lokoja Unity Multipurpose Cooperative Society, Umar Yakubu Ali bemoaned the negative impact of COVID-19 on businesses.
He commended Governor Yahaya Bello for facilitating the grants and expressed optimism that the intervention program will help stimulate ailing businesses in the state.
KG-CARES is a state-level intervention that seeks to mitigate the local effects of the COVID-19 pandemic in Kogi state
The town hall meeting was attended by Vice chairpersons of local government, muti-purpose cooperative societies, tailor association of Nigeria, market women associations, cashew farmers, Small and Medium Enterprises Development Agency of Nigeria (SMEDAN) among several others.