The rich culture of Iyara community in Ijumu local government area of Kogi state is not in doubt. And this was displayed for the world to see on Saturday during the 2022 Iyara Cultural Day.
The colourful event took sons and daughters of the community, as well as thousands of well wishers who trooped into the ancient town to witness the cultural festival, on a journey to the past. Women groups specifically showcased how marriages were conducted hundred of years ago in the community. Other ancient traditions were also showcased to the admiration of all.
However, aside the glamorous displays of culture and tradition, Ijumu community used the occasion to launch an ambitious drive to scale up infrastructures and make life better for citizens.
The National President, Iyara Development Association (IDA), Alhaji Aliyu Badaki, announced that the in the next one year, they plan to upgrade water supply facilities and invest heavily in education.
The 2022 Iyara Cultural Day was used to launch a bid to raise N100 million to execute community projects.
"This event serves to promote unity among our people, regardless of the various religious beliefs among us. Today's event is one of the many ways we ensure that the diverse and rich cultural heritage of Iyara people is being preserved and handed from generation to generation. And while we are in different parts of the world, we do not want to lose touch with our rich cultural heritage.
"Another aim of Iyara Cultural Day is to use the occasion to raise funds for community development purposes. Many of the amenities in the town have been results of community efforts, particularly in the area of education, electricity, water supply and security.
"The 2022 edition of Iyara Cultural Day has been specifically organised to launch a one hundred million Naira education and water development fund for the purpose of rehabilitation, reconstruction and equipping of education and water facilities.
"Some projects embarked upon in the past year include installation of street lights, building of transport parks and police posts, building and renovation of classrooms, water projects among several others," he said.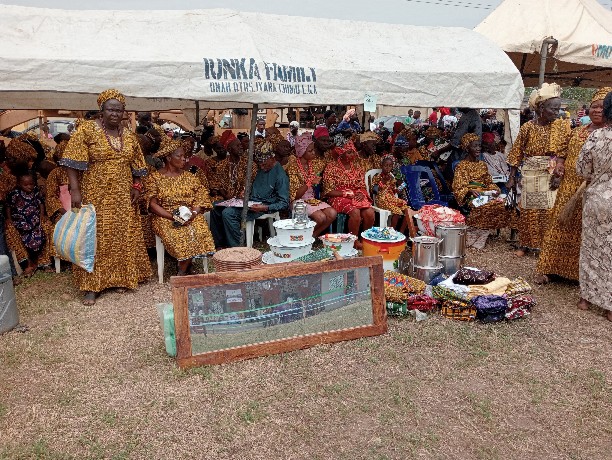 The Chairman of the event, Mr. Idris Fadile, promised to always identify with Iyara community.
Fadile, popularly known as Aloma Sweden, announced a donation of 500,000 Naira to support IDA's quest to upgrade public facilities in the community.
His representative at the event, Mr. Matthew Ajigi supported him with N50,000. Also, Hon. Alaba Medaiyedu donated N50,000 on behalf of Aloma De Sweden's friends.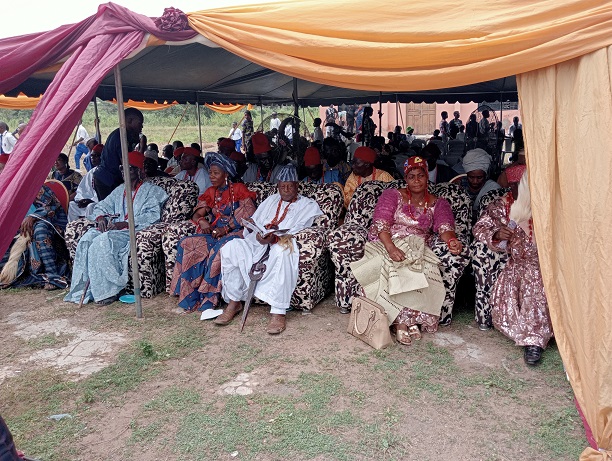 The Chairperson, Mrs Yemisi Asaju-Oyebo announced a donation of ne million Naira. She also announced the commencement of academic scholarships for outstanding secondary school students in the community.
The Chief Launcher, Mr. Richard Osaseyi donated N1,000,000 in addition to the donation of N500,000 by his foundation.
In his good will message, the Director-General of 2022 Iyara Cultural Day, Mr. Samuel Olorundare urged citizens of the community to use the festive season for stocktaking.
"Let us turn within, recognise our strength and weaknesses and work together to overcome the challenges ahead as a united community and nation at large. This period should be for sober reflection as we need to look at where we were, where we are and where we are going.
"Let us know that we are better together and only the best is good for us. We are a people with immense potentials and we urge us to work together, rally round ourselves to help one another and contribute to the development of our community."