The umbrella body for the Yoruba Traditional Rulers in Diaspora, Yoruba Heritage Art and Cultural Group Worldwide, has called for concerted efforts to ensure the traditions and cultural values of Yoruba race does not go into extinction.
Speaking at the 2nd Anniversary and launching of the maiden edition of the group's magazine held at Ibadan, the Oyo State Capital, the Founder of the group, Oba (Dr) Saheed Olamilekan Ibrahim Adufe, Ori Lobamise the First, said that the group was established to preserve and promote Yoruba culture, values and heritage.
The monarch emphasized the need for parents and guardians of Yoruba descent to ensure preservation of the rich cultural heritage of the Nigerian South West people.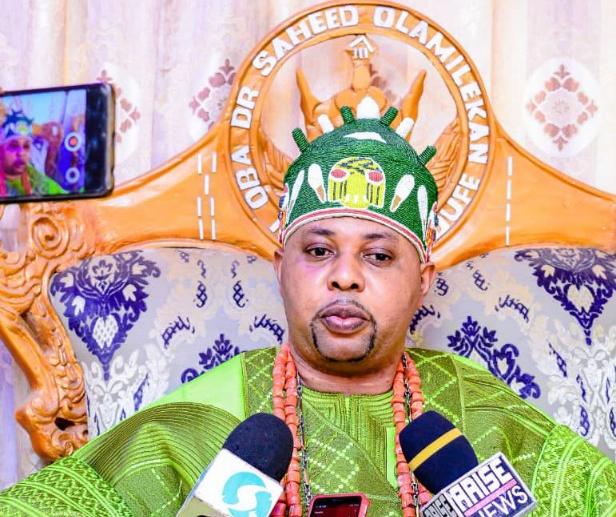 "What we are doing today is the second anniversary of Yoruba Heritage Art and Cultural Program Worldwide. Under the umbrella of Yoruba Heritage, we use it to promote our culture, most especially Yoruba culture. When we are talking about Yoruba culture, it is our hereditary culture, it is our heritage.
"We met this before we came to this world and there is no how, as a black man, as a Yoruba man that I will grow without promoting my culture and my heritage," he said.
On the rate at which the Yoruba language is being despised among its people, Oba Adufe described the development as unfortunate and unacceptable for many Yoruba people who have outlawed their language.
"When I see my Yoruba people complaining about their children speaking Yoruba most especially in school, i see it as a very shameful and regrettable thing.
"Talking about countries in Europe, for instance, the Republic of Ireland where I reside, they value their culture and when we are talking about Yoruba culture, it is a unique culture that inspired even the white men and women to know about.
"That's why you see the Brazilian, the Portuguese, the white people all over the world coming down to Nigeria to learn about Yoruba, ifa, Orisa, our heritage. But unfortunately, many Yoruba people, our mothers, our Fathers have outlawed the Yoruba language and the culture in its entirety," he said.
Oba Adufe further expressed displeasure with the act of that many tagging the Yoruba culture an old fashion or primitive, saying they lack understanding.
"There is no how anybody will see you even from far distance that they will not know that you are a Yoruba man because we are unique as well as our our culture.
"I pray to Eledumare that if I'm coming to this world another time, I will prefer to come as Yoruba man," he prayed.
The group which is an umbrella body for the Yoruba Traditional Rulers in Diaspora was created with support from Obas in Yorubaland to promote the culture, heritage, language and cultural values of the race.