Renaissance Care and Empowerment Foundation (RECEF Nigeria) has stepped up its campaign on women participation in elections as voice for development (V4D) with a security session with relevant stakeholders in Kogi state.
The stakeholders agreed to work in synergy to ensure a secured environment for a peaceful election.
This was part of the resolutions reached at the security dialogue session towards a peaceful 2023 general election with key stakeholders in Kogi state, organised by RECEF Nigeria in Lokoja on Friday.
The stakeholders urged security agencies, community and religious leaders to be vigilant and take responsibility for supporting security efforts in the state.
With participants drawn from civil society organizations (CSOs), Independent National Electoral Commission (INEC), religious bodies, law enforcement agencies, political parties, traditional rulers, and the media, RECEF reiterated its commitment to reducing incidences of violence against women before, during and after elections.
In his opening address, the Executive Director of RECEF, Ambassador Idris Ozovehe Muraina called for stakeholders' commitments towards peaceful elections in 2023.
"The general elections are here again, our brothers and sisters in the political space are strategizing, engaging and mobilizing towards winning. Most often than not, they go about this without recourse to the effects of their personal ambition and drive methodology on the lives of citizens.
"On this backdrop, Renaissance Care and Empowerment Foundation (RECEF Nigeria) in partnership with the Government of Ireland embarked on months of awareness creation, sensitization and advocacy to key stakeholders on 'Women's Participation in Election as Voice for Development (V4D)' project in Kogi state aimed at at galvanizing support for a peaceful 2023 elections in Kogi state.
"These engagements will not be said to be conclusive if we do not bring major actors, law enforcement agencies and the representatives of the conscience of the people – traditional and religious leaders – together to strategize and make commitments towards peaceful elections come 2023 in Kogi state," he said.
Amb. Muraina expressed confidence that RECEF's advocacy and security session encourage women to come out and cast their votes, which will in turn increase voters turn-out compared to 2019 off-cycle governorship election in Kogi State.
In his contribution, INEC Resident Electoral Commissioner in charge of Kogi state, Dr. Hale Gabriel Longpet, promised transparent, free, fair and credible election in 2023, in accordance to the rules of the game, through commitment and concerted efforts.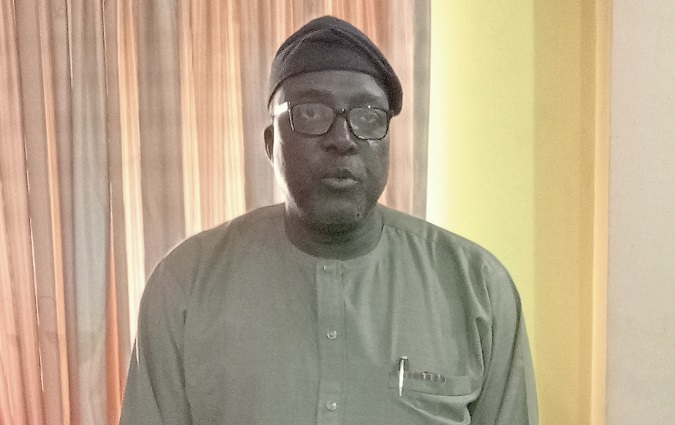 Longpet said INEC will continue to sanitize electoral process like it did with the introduction of card readers, BVAS and electronic transmission of result which, he said, will reduce incidences of violence at polling units and collation centres.
Program Manager of RECEF, Ikechukwu Mpama, who gave an overview of the V4D campaign, noted that women are the worst hit by electoral violence.
Mpama said the major objectives of the campaign is to reduce incidences of violence against women and increase turn-out of women in the 2023 elections.
He reiterated RECEF's commitment to drive the campaign through media engagement, security and community dialogue.
In a presentation on 'The Effects of Gender Based Electoral Violence on Women', the executive director of Challenged Parenthood Initiative (CPI), Eunice Agbogun lamented that women largely run for reserved seats instead of elected positions.
Agbogun said gender based electoral violence prevents women from participating fully in election processes.
She called for incorporation of mitigation strategies in electoral planning process to curb incidences before elections.
She encouraged women to show will, competence and courage as they seek to participate fully in elections, politics and governance.
Participants at the meeting called on security agencies to collaborate with other stakeholders in the communities for intelligence gathering to improve the provision of security of the state leading up to the elections. Security agencies must take deliberate steps to ensure that the security of women is prioritized before, during and after the elections.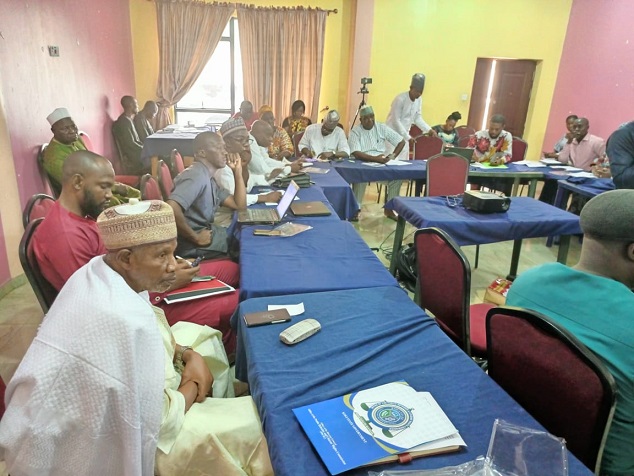 The office of the Public Defender was tasked to put modalities in place to address or enforce the violence against persons prohibition (VAPP) law to mitigate election violence and punish offenders.
The stakeholders agreed that more work should be done by creating more sensitization for women participation in politics and they should be given support by their male counterparts
They urged Nigeria Security and Civil Defence Corps (NSCDC) to deploy it female squad during election to build confidence in women to engender more participation of women.