Dr. Victoria Hauwa Jatto has called on organizations and privileged individuals to assist government in providing succour for victims of the flood menace that has ravaged many states in Nigeria.
The founder made the call in Lokoja over the weekend while donating a truck-load of rice, kitchen utensils and other relief materials to flood victims in Kogi state.
She bemoaned the devastating effect of 2022 flood that has led to loss of lives, displaced people from their homes and destroyed people's sources of livelihood.
The founder of Rural Education and Empowerment Program (REEP), a non-governmental organization, commended Kogi state government for its untiring efforts to mitigate the menace and provide support to victims.
She, however, noted that provision of support should not be left for government alone.
She led other members of REEP to internally displaced persons' (IDP) camps in Lokoja, Koton-Karfe and other parts of the state, emphasizing that special attention be given to girls and women. She sought extra protection for girls and women in the IDP camps.
She observed that the citizens have been united by calamity and urged them to remain united even after the flood disaster.
"All I see before me are fellow human beings. I am glad to observe the absence of religious and ethnic differences. Seeing humanity on display fills me with joy. I urge you to continue to be your brother and sister's keeper because it is the only way humanity wins.
"I feel sad that these floods have created an almost impossible situation for most children of school age. Let us hope that the floods recede on time so they can return to the classroom.
 "Isympathize with those who lost their loved ones, homes, and means of livelihood within this period. I may not be able to give you everything that you need because this disaster is overwhelming, but I assure you of our support  until more help comes," she assured.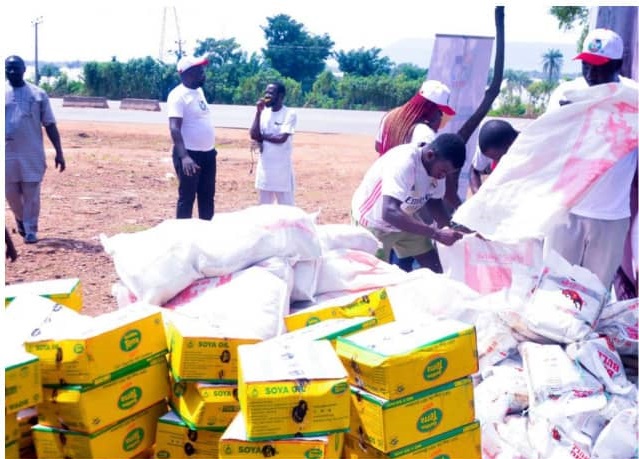 The founder pledged to collaborate with the government and other bodies to continue to uplift the people of Kogi state in particular and Nigeria in general.
The Rural Education and Empowerment Program (REEP) was set up to help brilliant but indigent rural children to get the best quality education up to the highest levels. Dr. Jatto has granted scholarships to a large number of such students and quite a number of them have completed university and technical schools, and are doing well.