International Press Centre (IPC) has called on journalists to uphold the ethics of their profession at all times and combat the rising trend of fake new, misinformation and disinformation in the nation.
Executive Director of IPC, Lanre Arogundade, made the call during a two-day workshop organised by IPC for selected journalists from Kogi state on Saturday.
Arogundade said IPC, with support from the United Nations Development Programme (UNDP) Nigeria, is set to implement the iVerify project aimed at prevention and mitigatigation threats hampering the integrity of information during elections.
He explained that the iVerify project is also targeted at fighting the menace of misinformation/ disinformation, fake news and hate speech through a technological tool with the collaboration of multi – stakeholders, strategies and engagement.
Team Lead, Governance, Peace and Security at UNDP Nigeria, Mr Mathew Alao, told the journalists that every profession demands sacrifice and devotion from the practitioners to be recognised.
He charged participants to be committed to countering misinformation and fake news.
Founder, Journalism Clinic, Taiwo Obe, said anyone who is not responsible has no business being a journalist.
Obe urged participants to act responsibly in the discharge of their duties as journalists.
A resource person and Editor, Africa Check, David Ajikobi took journalists through different tools they can use to fact-check reports to avoid publishing fake news.
He reiterated the need to combat misinformation, disinformation and fake news in the society as its spread could lead to severe consequences.
Ajikobi tasked journalists to be abreast of modern tools in the profession to stay afloat.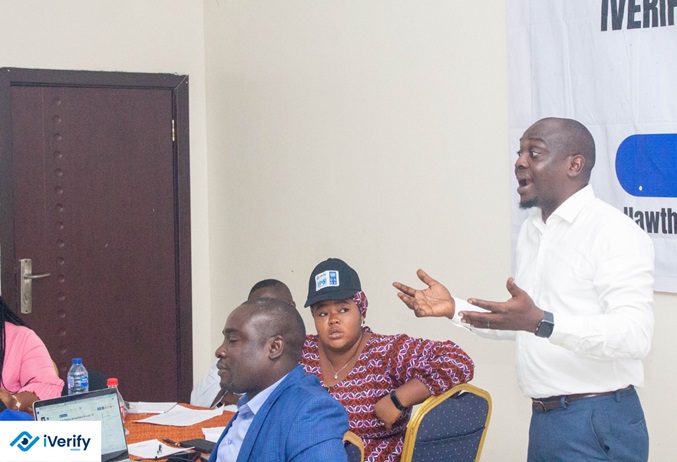 "If you don't sacrifice, you will be sacrificed. However, before you become a fact-checker, you must fight your biases," he said.