A leading governorship aspirant under the All Progressives Congress (APC), Alhaji Jibrin Momoh, says his blueprint will encompass all sectors of Kogi state economy.
He made the remark in Lokoja after members of the Kogi Eminence Women Forum which endorsed him.
Jibrin said he was encouraged by the visit, explaining that he was in the race to improve governance through prudent management of scarce resources.
The aspirant assured that he would provide purposeful leadership, citing his efficiency as the state Accountant General as a good testimony of his competence.
He emphasized the need to consolidate on the successes of Governor Yahaya Bello and thanked the people for their massive support, adding that Igalas, Okun and Ebira have demonstrated much love and support for his ambition.
Alhaji Jibrin urged the forum members to sustain prayers, adding that only God can give power to whom he wishes and at his own time.
Earlier, President of the Forum, Arch Bishop Mercy Omekele, who led members on the endorsement visit, said their decision to support Alhaji Jibrin was borne out of his desire to transform Kogi State.
Arch Bishop Mercy noted that leadership was all about service to humanity and expressed confidence that the former Accountant General will deliver if given the mandate.
According to her, the group is a composition of women elites, business women and others who are of like minds with the passion to encourage good governance and women emancipation.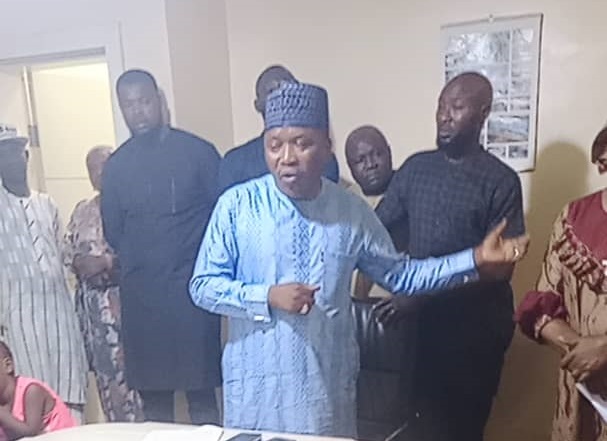 Mercy urged the people and the APC family to throw their weight behind Alhaji Jibrin Momoh in the coming primary election for the overall benefit of the masses.
Highlight of the visit was special prayer for the aspirant, his family and Kogi state at large by some religious leaders.