The Executive Director of Lugard Youth Development and Empowerment Initiative (LYDEI), Okwutepa Aminu Oseni has expressed optimism that more young persons will play their civic roles in the 2023 general elections in Kogi state.
Speaking during the inception meeting of its Light-Up Youth Democracy Project in Lokoja on Tuesday, Okwutepa said more efforts will be put into mobilizing young people to collect their permanent voters cards (PVCs) before the polls.
According to him, the new youth project will take voter sensitization to the nooks and crannies of Kogi state, adding that LYDEI targets a minimum of 80 percent collection of PVCs in the state before 2023 elections.
"Young people should endeavour to collect their permanent voters card. Under this project, we will mobilize young people to engage the electoral process and play their civic roles.
"We will also have conversations to develop a community charter of demands; to identify the priorities of youth and what they demand from candidates who are aspiring for political offices. This will be carried out in all 21 local government area of Kogi state.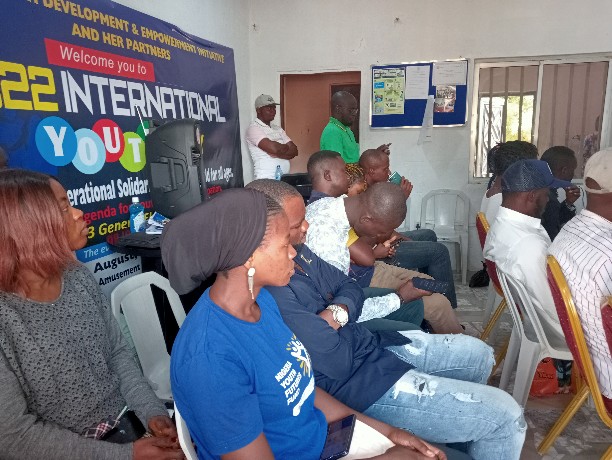 "The electoral umpire, Independent National Electoral Commission (INEC) is trying but we are calling on them to step up their game. They should do more of voters sensitization at the grassroot. They should have open conversations and build trust ahead of the 2023 general elections," he said.
Okwutepa explained that the inception meeting was basically a conversation with critical youth stakeholders in Kogi on the project which is aimed at mobilizing young people to participate in the forthcoming general elections.
LYDEI, a grantee of the Nigeria Youth Futures Funds, will implement the project in Kogi state alongside LEAP Africa with support from Ford Foundation and MacArthur Foundation.