Bello Ambassadors Network (BAN) has resolved to support Governor Yahaya Bello's new political assignment, the national youth coordinator of the APC presidential campaign council, in delivering Kogi and other states, through her structures, from the presidential contest, to as well other aspirants running under the party's platform.
This was discussed at a strategic meeting held with governor Bello's Chief of Staff and Director General of the state APC Campaign council, Pharmacist Abdukareem Asuku Jamiu, at the Banquet Hall of the state government house on Friday.
BAN, a national social political group of young Nigerians that fronted the Kogi State Governor, Alhaji Yahaya Bello's presidential bid met with the campaign DG to ensure victory in the upcoming general elections.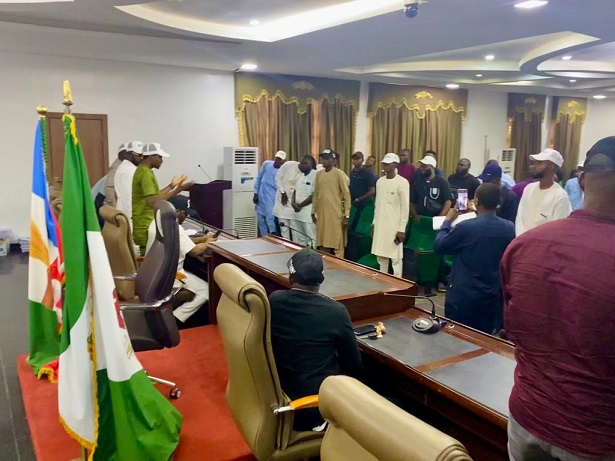 Addressing the meeting, Pharmacist Asuku praised the group's strength, saying that if it could pull such weight across the country during the primaries, it is certain that it can help bring total victory for the APC in Kogi.
Asuku stated that the group's main strength is that it is a youth group, and that the youth, defined as people between the ages of 18 and 45, make up the majority of registered voters, according to the Independent Electoral Commission's latest update.
The Chief of Staff also stated that he is pleased that the governor and the APC are receiving youth support based on passion rather than inducement.
Anthony Edogbo, the group's National Coordinator, earlier praised the governor for being a youth-oriented leader and stated that BAN will do everything in its power to ensure that the APC completely win the state through the already established and expanding structures.
He stated that Governor Yahaya Bello remains the leader of Nigerian youths and the reason every Kogi youth must throw support around him.
He thanked the Chief of Staff for believing in the group, noting that the governor's leadership style is a source of encouragement and inspiration to Nigerian youths.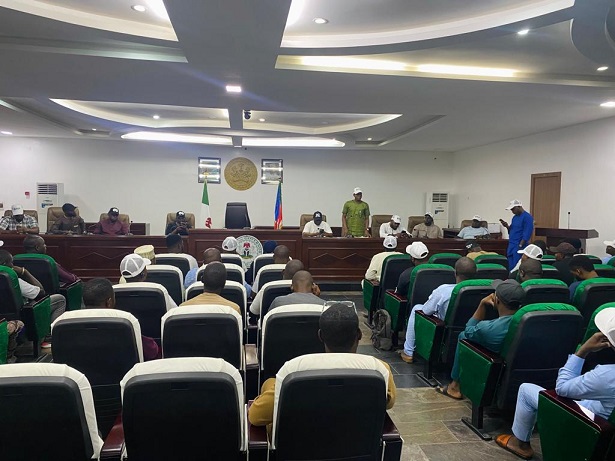 Speaking at the gathering, Hussein Attaja, the state coordinator of BAN, revealed that the group has members cut across the state and plans to expand its delegates across the units that will be mobilizing for the party.
BAN Coordinators and secretaries across the 21 local government of the state, zonal Coordinators and other national executives were part of the meeting which lasted for about 3 hours.