The Minister of State, Dr. Ramatu Tijjani Aliyu, has assured the presidential candidate of All Progressives Congress (APC), Asiwaju Bola Tinubu, of massive votes in Kogi state on Saturday.
The Special Adviser to the Minister on Contacts and Mobilization, Kunle Ola, made this know during a press conference of the Nigeria Unite For Tinubu/Shettima North (NUFTS), a political support group, in Lokoja on Thursday.
Ola said NUFTS is set to deliver over 500,000 votes to each of the APC candidates contesting the presidential and national assembly elections in Kogi State on February 25.
He noted that the Minister of State has garnered tremendous goodwill and support for APC candidates through her humanitarian efforts across Kogi state and other parts of the country over the years.
He said the over 2,000 Joint Admissions Matriculation Board (JAMB) forms bought for Kogi indigenes and the numerous medical outreaches aside other interventions has gone a long way in galvanizing support for the party.
"As we speak, we have deployed about 11 trucks load of food stuff to be distributed across the state to assist the less privileged in the society. The Minister of State is a compassionate leader and a role model to many.
"From feelers across the state, through our 21 local government coordinators, shows that our party candidates will emerge victorious on Saturday, February 25, 2023," he said.
The Okehi local government coordinator of NUFTS, Bilkis Ibrahim, assured APC candidates of massive votes across Kogi Central senatorial district.
She commended Ramatu Aliyu for always being there for the people through her non-ending supports and interventions.
The Coordinators of NUFTS in Kogi West and Kogi East, in their separate remarks, promised to work hard to deliver Kogi votes to Tinubu and other candidates of the party.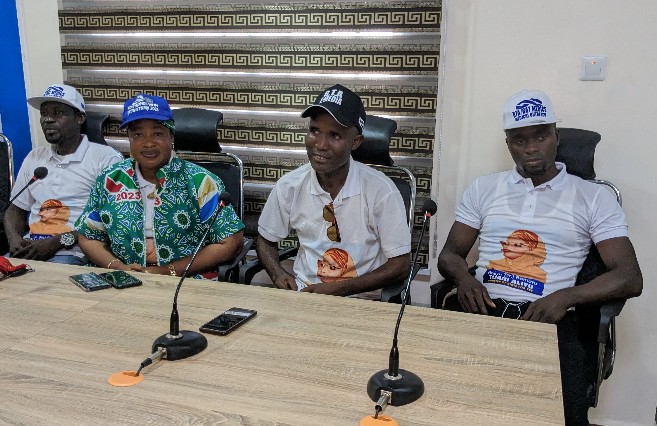 They stated that they have visited communities, opinion leaders, traditional rulers, professional groups and politicians across political parties to sell Tinubu/Shettima and other candidates of the APC contesting Saturday's elections.
The Coordinators promised to return to their various zones for mop up campaigns and mobilisation of voters in readiness for the elections.
They promised to reciprocate Dr. Ramatu Aliyu's good gesture and motherly role by remaining loyal to her and by not betraying her now or in future.