The Coalition of Tinubu/Shettima Support Groups on Saturday adopted the former Chief of Naval Staff, Vice Admiral Usman Jibrin (rtd), as their sole and consensus candidate in the November governorship election in Kogi State.
In an event that lasted for several hours, the leaders of the various groups expressed delight in the ambition of the Accord Party's governorship candidate, stressing the need to embark on aggressive mobilization to canvass votes for his gubernatorial bid.
Dr. Fred Attah, the chairman of the support groups, while addressing party stakeholders as well as thousands of supporters who trooped out in enmass to grace the occasion, highlighted the group's readiness to demonstrate the same energy expended on the election that ushered in Bola Ameh Tinubu and Kasim Shettima in the last presidential election in Nigeria.
The secretary of the groups, Emmanuel Folorunso, argued that the decision to support Vice Admiral Usman Jibrin (RTD) is based on his technical know-how, national acceptance, and burning thirst for development.
"We have no regrets endorsing him, and we'll go to the field to demonstrate this resolve," he said.
Reacting to the endorsement, the Accord Party's governorship candidate promises to aggressively develop the state and embark on a mission to review some of the policies of the current government that appear anti-people.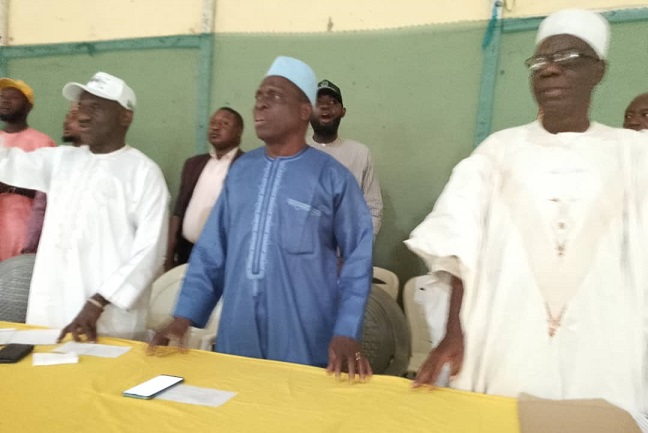 He said, "I understand the plights my people in the state are passing through, and that remains the focal point of my decision to run for the office of governor of Kogi State. I will alleviate your suffering and pedal the state on the path of aggressive development, he continues."
He added that "I shall be a governor who prioritizes the well-being of the people; I will roll out policies that will benefit Kogites; and I have my most expedient way of getting that done."