The Founder of Great Light Gospel Mission, Pastor Abah Wisdom Omale during the celebration of his 50th year birthday in Abuja on Sunday has said that the faithfulness of God was the reason behind all the achievements recorded so far.
Pastor Wisdom, while addressing the mammoth crowd that gathered to honor his Golden Jubilee, said that the true definition of faithfulness was the unrepayable one we get from God.
"Our definition of faithfulness is someone representing you well; doing for you what you would have done for yourself if you were personally there. But God's faithfulness is different: It's God doing for you what you cannot do for yourself. I enjoyed His faithfulness. I have sat down watch Him take over my battles and give His victory. That's why I call Him Faithful God! Help celebrate His faithfulness on this birthday of mine. I'm a year older today. Glory to Jesus," he said.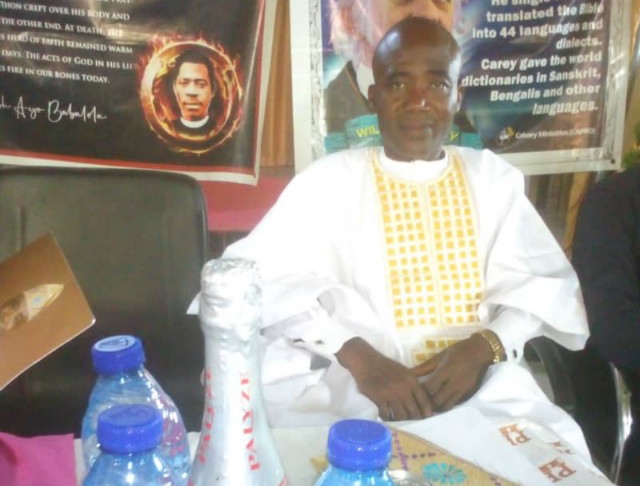 Speaking in the programme, the representative of CAPRO Calvary Ministry, Missionary Andrew Oliko who reflected on what birthday celebration should be, said instead of saying one is plus one, we are required to say I am minus one, noting that every year, a year is taken out of our years.
He further charged all believers to commit their time to the mission of Christ as that is the only way we could make God happy.
According to a Senior Custom officer and a pastor with the Redeemed Christian Church of God, Pastor Joel Ukpoju, life of five decades deserves appreciation and charged everyone to celebrate the celebrant
Another well-wisher, a senior Civil Defence Officer, Pastor Sam Adah while eulogizing the celebrant described Pastor Abah as "a soul so pure, a lover of God, a treasure trove of wisdom." He prayed for God's blessing and good health for the celebrant.
The chairman of the occasion, Barrister Hassan Makolo charged the celebrant to keep doing the good work of the Lord as such is the only he would be celebrated by heaven.
The occasion was blessed by prayer led by Pastor Moses Eneojo Musa and Pastor John Onowa.
The highlight of the occasion was the cutting of the cake by the celebrant.