Ahead of November 11 governorship election in Kogi state, the womenfolk has been urged to support the governorship candidate of African Democratic Congress (ADC), Hon Leke Abejide.
Speaking during a meeting with women support groups across the state, wife of ADC governorship candidate, Mrs Esther Abejide, commended them for their steadfastness, perseverance and industry, adding that "this is the time to rescue Kogi State and make the state a hub of development for businesses to thrive and boost the economy of the state than before."
Mrs Abejide, alongside Hajia Fatima Omede, the wife of the Deputy governorship candidate, assured that the ADC led government will focus on women empowerment and education.
They tasked the women to support, canvass and wholeheartedly mobilize other women and youths across the state to ensure that the message is appropriately passed to the grassroots across Kogi State.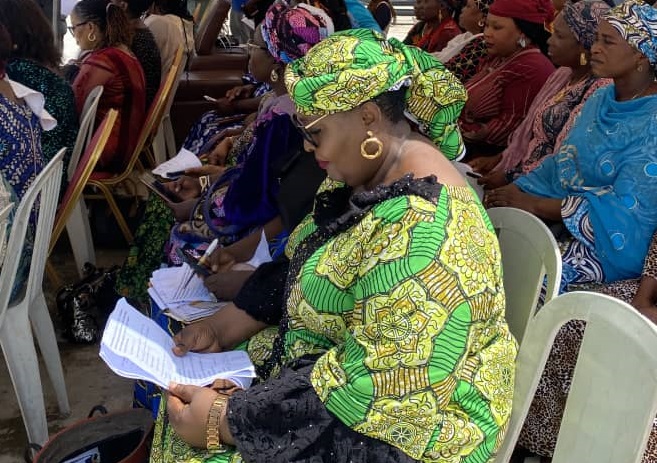 "This is the time to provide succour and relief to vulnerable women and girls in the state. Yhe primary focus of Leke/Omede rescue mission is targeted on education and women empowerment; through quality education for every girl child. All female child deserves qualitative education.
"The Leke/Omede administration will guarantee standardized healthcare, social investment, economic development, massive women empowerment and agriculture. This vision requires the support of all and sundry to bring it to realization.
"I urge the women and civil servants to go on a sensitization campaign in their neighbourhoods, that the only way to rescue our dear state is to vote for ADC. The only way to bring development to the state is to intensify efforts and independently entrench the mantra of rescue mission of Leke/Omede in your domains.
"I want to urge all the women in Kogi State to support the duo of Hon.Leke Omede and his running mate, Dr. Omede. They have the qualities and intellectual framework needed to fix Kogi State.
"Our areas of interest is education, especially payment of WAEC fees for all students in the state, improvement of MSMEs, agriculture and healthcare. This involves the award of scholarships, girl child education, adult education, out of school drop outs, alternative high school for girls, training on skill acquisitions, agriculture, interest free cooperative grants for small and medium enterprise to be successful and many others that will impact on the women and the state as a whole," Abejide said.
She enjoined the women to take the message to the grassroots and seek support from their various circles of influence and other women forums and support groups that Leke Abejide has a roster of being a man of the people, who have the interest of the masses and he is out to rescue, rebuild, and rebrand Kogi state.