Kogi State House of Assembly, on Wednesday, urged the management of Mangal Industries Ltd to ensure the state government have an equity stake in the cement plant it is building in the state.
Speaker of the House, Prince Matthew Kolawale, made this known during Kogi Assembly's Ad-hoc Committee's public hearing on activities of companies doing business in the state.
"As a government, we wouldn't mind investing in your company, but first make a proposal to us and we will definitely consider it and take it without any hesitation if it is good.
"We wish to advise that in commencing your business in Kogi, you should do all that is needed so that you won't be called back.
"Since you just furnished us with the relevant documents we asked for, we will give you another date to come back here for the hearing," the speaker said.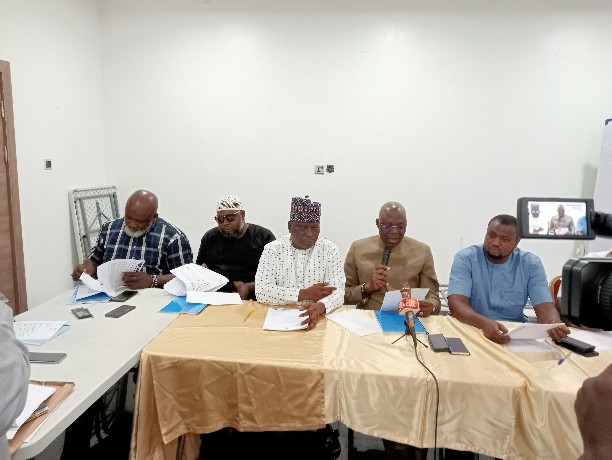 At the public hearing, Mangal Industry Ltd. said it was ready to make the necessary payments for a mining site in Kogi, relocate 52 households with full compensation.
The company's spokesperson, Mallam Mohammed Bello, said the company had a plan in place for the relocation, but that what was left was the area to relocate the affected households.
"Once they show us the place they want to be relocated, we shall kick start the process by paying compensation, clearing up the place and constructing two-bedroom and three-bedroom flats for them.
"As regards our business, we are ready to pay for the Certificate of Occupancy (C of O) and other charges for us to start business in Kogi on a clean slate.
"In fact, since 2021 we were ready to pay the ground rent and the C of O but for our request for a discount.
"But all the same, if that's not forthcoming, we shall proceed to pay those charges given to us.
"We wish to state here too that we are open to the government having equity share in our company, " he said.
The spokesperson said he tendered all the documents the house requested as regards the company's interest in Kogi.
The Managing Director of Mangal Cement, Fa'ad Mangal told the Committee that plans are on to build 52 housing units as part of the relocation plan of the Company.
According to him, the relocation of the host community was an advise from the Federal Government in view of the movement of heavy duty and environmental pollution.