Pledge to support career.
The House of Representatives candidate of the All Progressives Congress (APC) for Okene/Ogori-Magongo federal constituency, Hon. Tijani Muhammed Ozigis (TAO) has promised to enrol a dedicated party member, Ashraf Shaibu, in one of the best professional photography academy in Abuja to enhance his skills and trade.
Ashraf Shaibu took some pictures of the reps candidate unaware during a political meeting held in Upogoro/Odeku ward with the executives and stakeholders to discuss the success of the party ahead of the 2023 general elections and the act impressed Ozigis.
According to Ozigis, the decision to assist Ashraf was in celebration of his birthday and to appreciate the effort of the young man after the pictures taken were posted on social media, especially a particular picture that called the netizens attention was tagged as "TAO Movement".
He then demanded to know who took the photographs and discovered that Ashraf is a core APC supporter from Upogoro/Odeku ward in Okene LGA and has been active, following the activity of the ruling party, and being passionate about the leadership the candidate.
Ozigis pledged to continue to support human capital projects and guide youths and women to discover their full potentials.
He promised to support Ashraf's career and make sure he achieve all he wish to acquire in photography.
Ashraf was speechless when the opportunity was offered to him by the APC House of Reps candidate for Okene/Ogori-Magongo. He acknowledged that the recognition from Ozigis is a dream come true as he has been praying and wanted to acquire and upgrade his skill in photography.
"I have never been privileged to meet Hon. Tijani Ozigis one-on-one but I always hoped he will know me one day because he is one of the few politicians I admire so much, and my dream has come through.
"I will reciprocate this gesture by giving back to the society. Since community development is something Hon. Tijani holds dear, I promise, I will not disappoint him and my people," Ashraf vowed.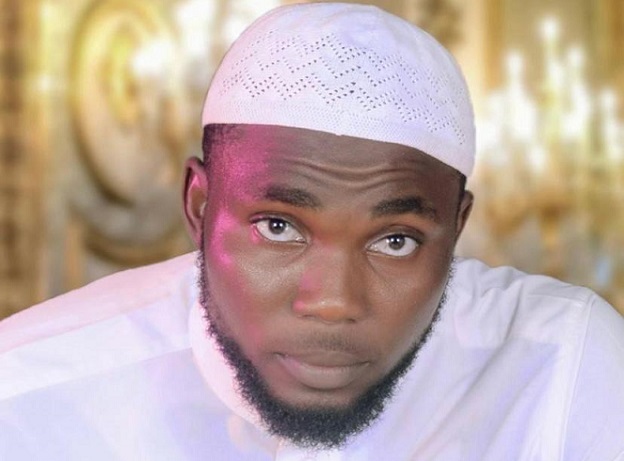 Ashraf belongs to a political group called "Peacemaker" in Upogoro/Odeku Ward, and he is an indigene of Okene LGA.