The presiding Bishop of Chapel of Freedom International Churches, Lokoja, John Ibenu has called on federal government to honour Lokoja with an international airport.
He made the appeal in Lokoja on Thursday at the fourth day of the ongoing 30th anniversary conference of the church.
The renown clergy said Lokoja is deserving of federal government attention being the first capital of Nigeria.
Bishop Ibenu said people should set the deadline for devils for them to win and get greater glory.
In his sermon, Rev. Pita Edward Momoh from Zambia called on Christians to leave the conference with the hunger for the Holy Ghost.
According to him, their little efforts can produce good results that can change their situation.
He advised people not to neglect the power of Holy Spirit, saying that is the only way you can receive grace to follow Holy Ghost.
Reverend Pita charged people to remain with the words of God to enjoy more blessings and greater glory.
Also speaking, the general overseer of Dunamis Church Abuja, Pastor Paul Enenche said there is abundant in glory.
Pastor Eneche who spoke on the topic "Impact for Latter Glory" explained that glory equal kinship and royalty, adding that glory directs and defend a Christian's life.
He noted that one of the greatest treasure of people of God is glory.
According to him, wealth and riches are in glory, stressing that when light come glory increase.
He said Christians should not just praise and worship but live in it, adding that glory equal honour and dignity.
The general overseer of Dunamis church urged Nigerians to practice holiness to enable them enjoy greater glory.
In his ministration, Reverend John Akpami from Zaria pointed out that "if you are not rejected, you have not started the significance journey of your life."
He urged people to master the days of their rejection.
Dr Akpami who spoke on the topic "The Need to Master Your Presence to Attain Greater Glory" said one's future is not an accident.
According to him, what comes after sowing is waiting then harvest, warning that "you should not allow people to clap you out of race."
He charged people to also master today's pains and tears and what comes out of the mouth of the people.
He enjoined people to master 'Esau's syndrome'.
The clergyman urged Nigerians to master the days of their little beginning to enable them attain greater glory.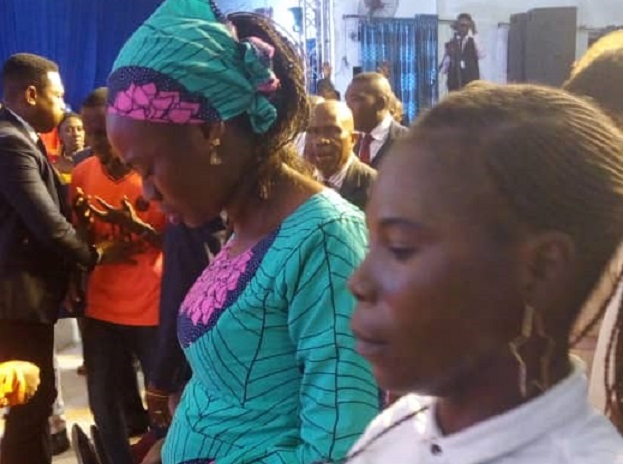 On the first day of the 30th anniversary conference, Bishop Ibenu admonished that "the company you keep will determine how you manifest".
"On this ground nothing is impossible. Nobody is too young to take responsibility by themselves," he said.
He charged people to keep a good company to enable them achieved much in life.
Bishop Ibenu urged people to have vision, be restless in your spirit and understanding the prophetic moment.
He said the danger of pastoring people is assumption, urging people to return with joy and expect more in this conference.
The general overseer who spoke on "The Seventy Returned With Joy" charged people to join the company of Godly people.
Highlights of the service was Dedication of Daily Faith Diet, prayer, Testimonies, miracle's, among others.