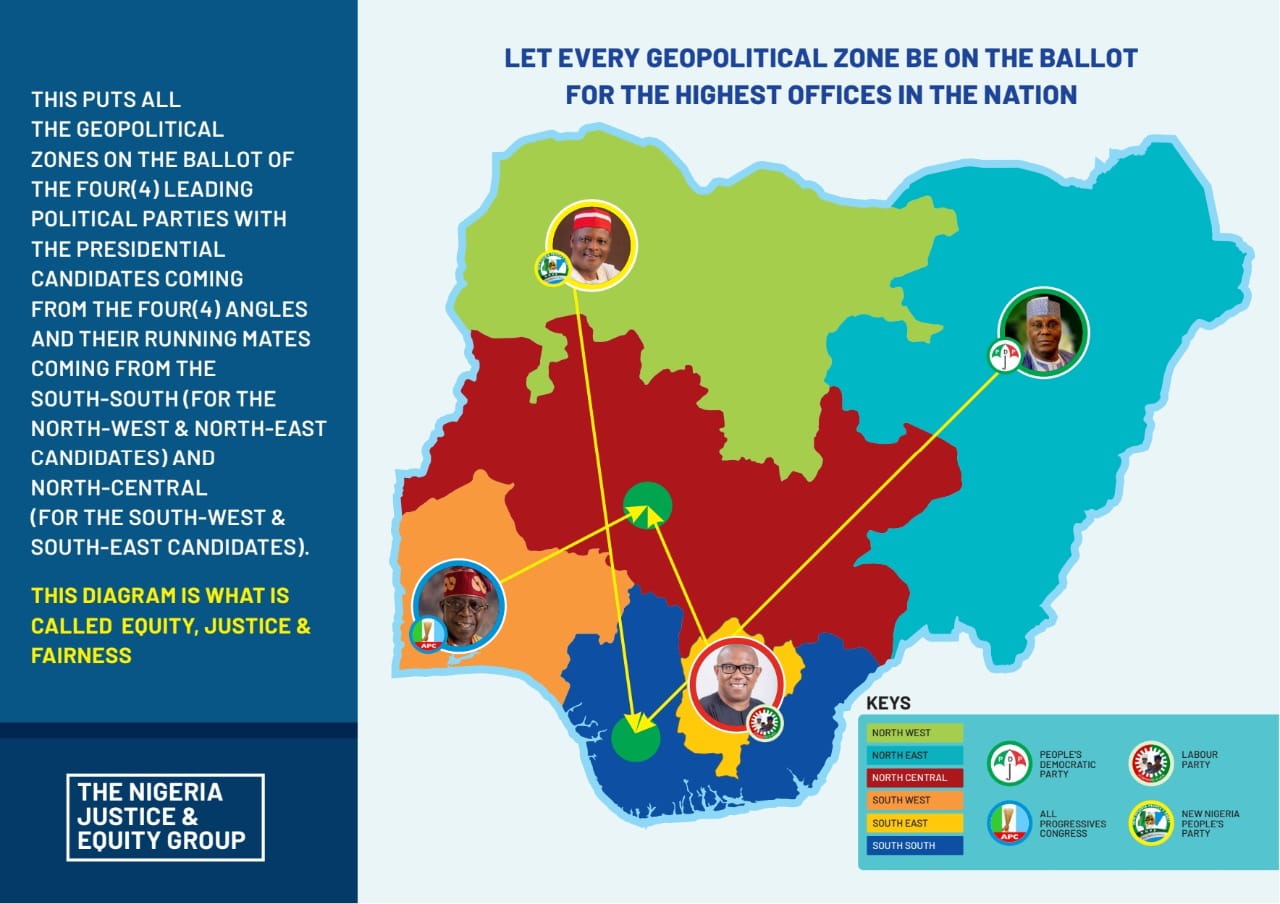 The essence of government is to create an enabling environment and organise society in such a way that individuals, groups and communities can leverage on their gifts, endowments and talents to realize a better life for themselves and their communities. In carrying out this primary purpose of government, equity, justice and fairness must be the watchword because social justice fortifies unity, peaceful co-existence and above all, loyalty to constituted authorities. 
In the Kogi State of yesterday, today and perhaps, tomorrow, injustice has been the driving force in the execution of government programmes and policies. Under sane arrangement, government has the binary obligation to treat every part of the state equally. For Kogi State, everything including location and allocation of government infrastructures and amenities are distributed on a crooked-line basis. 
A pathetic case is Oganenigu Community, which lays north of Dekina Local Area of Kogi State. It shares border with Bassa Local Government to the north. It's approximately 40 kilometers from Dekina and 47 kilometers from Anyigba, the commercial nerve centre of Igala Land. 
The community, which is one of the 239 political wards in Kogi State, with headquarters at Aloko, consist of 14 fairly large villages namely: Aloko, Ebenehi, Ugbabo, Aji Ada-ofo, Odede, Ojuwo-Ile, Ebeje, Ojapata, Oti-Ate, Oti-Ogane, Odolu, Awujeje, Otutulu, Ofejiji, Ogane Uge.
In March 2018, the Governor of the state, Alhaji Yahaya Bello visited the community in the wake of dastard herdsmen attacks, in which scores were killed. That visit provided him hindsight on what the people of the area are going through because of bad road. He promised to take action to bring succor to the people. This March, 2021, makes it three (3) years, since that visit. Action is yet to be taken. 
As we speak, the remaining parts of the access road have been swept away, submerged and now impassable. 
Oganenigu has been turned into a vote-catching centre for disgruntled politicians whose break lights the people never see until another election calendar. Despite the hard investments of the people of Oganenigu in the emergence successive Governors, since 1999, the community has nothing to show for it or assuage it, not road, not light or water. 
Countless emissaries have been sent to successive Governors in the past without success. At best, the road continues to receive mention in every budget circle but no back actions. 
It can be conviniently concluded that it was better for Oganenigu people to have remained in Benue state, where they got some serious government attentions, than Kogi State, where every of government promises have ended in collosal emptiness.
As would be seen below, Oganenigu received massive government attention in the Second Republic (1979-1983). It is sad that almost 30 years after Oganenigu and the rest of Kogi East left to join their brothers (Okun and Ebira) to form Kogi State, it is yet to benefit any social amenities or infrastructure from the Kogi State government, especially, in the 21 years of the current democratic dispensation. 
In retrospect, today's Kogi State is an intricate web of Government evolution with time and events. Between independence in 1960 and when General Yakubu Gowon moved Nigeria from a Four Regional structure to Federation of 12 states on the 5 May, 1967, the exactly geography of today's Kogi State was known as Kabba Province under the then Northern Nigerian Government. 
With Gowon's 12 states, the entire territory of Kabba Province was ceeded to be part of Kwara state. Oganenigu started to witness development from this era. Though the community had compliments of a full primary school from the 50's, not much of development was witnessed until the Kwara State Government constructed a comprehensive Primary Health Clinic in the 70's to replace the existing mushroom-like kind of dispensary or Injection Centre, which also served as the community Post Office.
The construction of the Health Clinic was a soothing relief for the community as it marked the beginning of good tidings for the health of the people, most of whom untill this time, relied heavily on local Medicine Men, while pregnant women were at the mercy of traditional birth attendants. To underscore how responsible governments of that era was, a massive 32 KVA generating set was mounted to light up the clinic and the standard staff quarters. 
By the time General Murtala Ramat Muhammed created seven (7) additional states on 3 February, 1976,  the Igala part was yanked off and joined to the newly created Benue State, which was hitherto part of the confederation called Benue-Plateau State. 
Oganenigu's time in Benue State turned out to be glory period. The Anyigba Agricultural Development Programme, AADP, of the State Government, which had a regional operation in Anyigba, impacted positively on Oganenigu Community. 
The odyssey began at the twilight of 70's, with the construction of the 22 kilometres Etutekpe-Oganenigu Road. Though the road was only constructed with literite overlay, it served Oganenigu Community in the evacuation of farm produce to Anyigba, Onyagede and Oba markets respectively. 
This was quickly followed with the construction of a missive earth dam at Aloko, behind the Community Secondary School. The AADP took advantage of the fact that the Community is surrounded by different body of waters like Ofachi, Egwude, Arinyo, Ihiele, Ukopolo-Oko and Ochukwu. The dam was located at the confluence of Egwude and Ofachi. 
The AADP was strategic in its choice of Oganenigu… Without a doubt, the Community can feed the entire Igala land because of its rich vegetation, arable lands and huge forest reserve that can… An Agricultural Centre was located in Aloko-Oganenigu, from where Agric Extention Officers followed Farmers to their farms, to teach them the new methods of applying  new brand of fertilizers, herbicides and seedlings etc. This also moved crop processing from manual to machine-aided. 
With the growing need to bring secondary education closer home, the leading light of the Community at the time, spear-headed by late Professor Ibrahim Omale, mobilised community labour and resources rallied from Oganenigu sons and daughters plying their trades in urban centres, a Community Secondary School was constructed and ready for the Benue State Government approval. The then Benue State Commissioner for Education, Mr I.I. Nowange commissioned the facility in 1979, signaling the approval and commencement of academic activities.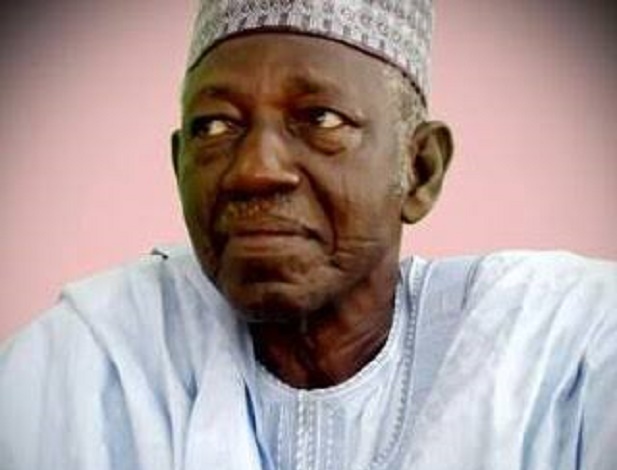 It is on point to note that Oganenigu Community stands tall where issues of Community Self-help is been discussed. From the bridge over Ofachi to connect Aloko-Ofejiji-Iyanawo and Agbada No1., to Ofachi wooden bridge in an attempt to access Ikende through Ojuwo-Ajomaiyegbi. These two bridges were commissioned by Dr Egene Ada, the Commissioner for Works in Benue State and Colonel Abdullahi Shelleng, Military Governor of Benue State in the 70's.
Even as we speak, palliative work on the 22 kilometers Etutekpe-Oganenigu Road is ongoing, mobilised by community donations and levies, anchored by Oganenigu People's Mandate (OPM). 
Nevertheless, the pertinent question thats begging for answers is: how far can a community efforts go? 
– Omonu Gowon-Nelson, an Abuja based journalist, author, on-air personality and social entrepreneur, is a member of Oganenigu People's Mandate (OPM).