By Stephen Adeleye.
The Muslim Rights Concern (MURIC), Kogi branch, has called on Muslims in the state to come out en mass and vote for candidates of their choice in the Feb. 25, and March 11 general elections.
MURIC is a non governmental and non-profit making organization, envisioned to protect the rights and privileges of Muslims in Nigeria and those even in the diaspora.
The state's Chairman of MURIC, Aliyu Abdullahi SAN, made the call at a Maiden General meeting/Press briefing of the group on Sunday in Lokoja.
Abdullahi, who was represented by the State's Secretary of MURIC, Barr. Salihu Abdulmalik, said it was duty of the group to call on Muslims in the state to come out en mass and vote for candidates of their choice.
"There is no gain saying the fact that the 2023 elections are around the corner with that of Presidency and National Assembly slated for Feb. 25, while that of Governorship and House of Assembly are billed for March 11, 2023.
"It is our duty to call on Muslims in the state to come out en mass and vote for candidates of their choice.
"This is the only way through which we elect people of proven integrity to represent us at various levels of government.
"Let me reiterate here that Allah hates violence and other related vices in our attempts to elect our leaders.
"We, must therefore, distance ourselves from being employed as thugs and agents of election violence to align with what pleases our Creator.
"It is more honourable to go out to our polling units on Election day, cast our votes peacefully and allow democracy takes the center stage.
"Again, as Muslims, we are very much aware that Allah enthrones leaders, hence the need to avoid 'it must be me' or 'it must be my candidate' syndrome.
"We must be patient and allow Allah's will prevail in all that we do, including the electoral process," Abdullahi said.
The group also called on the Independent National Electoral Commission (INEC) to ensure a transparent and smooth process of electioneering.
According to him, this is expedient to make the outcome acceptable to all stakeholders. INEC must endeavor to be an impartial umpire In line with its core mandates and the laws establishing it.
MURIC enjoined INEC officials engaged as Adhoc staff to have the fear of God and do the right thing to avoid creating an atmosphere of chaos, mayhem and anarchy.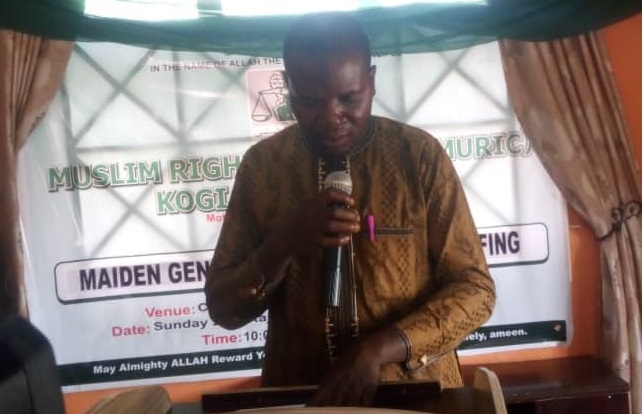 He further advised the Security agents to be on top of their game and watch out for mischief makers, vote buyers and perpetrators of allied electoral offences to ensure a hitch free process.
The group further appealed to President Muhammadu Buhari, to direct the Central Bank Governor, Godwin Emefiele, to ensure more circulation of the new Naira notes to ease the current hardship being experienced by Nigerians across board.
"Honestly, Nigerians are currently going through difficult times arising from paucity of cash, as well as the issue of scarcity and high cost of petroleum products.
"Efforts should be geared towards providing succor to the populace in this area as scarcity of petrol will substantially affect the conduct of the 2023 elections in the country," he said
The group solicited for the continued support and cooperation of the media in their zeal to ensure that the rights of Muslims in the state are absolutely protected.
Earlier, the state Coordinator of MURIC, Mallam Zakariya Aliyu, said the organisation was aimed at protecting the rights, fighting discrimination against Muslims and injustice to Islam and Muslims in particular and humanity in general.
The state coordinator gave a brief highlight of how the Kogi branch of MURIC was formed, saying their mode of operation was based on Islamic principles, teachings and tenets.
In his lecture, titled: "Concept of Human Rights: The Islamic Perspective", Ustaz Bello, the Chief Registrar, Kogi State Sharia Court of Appeal, urged Muslims to follow the tenets and teachings of Prophet Mohammed (SWT).
Bello stressed that non musilms in muslims' communities should be treated with fairness and should not be taxed beyond their capacity.
He said all Muslims were expected as directed by Allah to protect places of worship either mosques or churches, saying those burning churches were enemies of Nigeria.
"The truth is that those suicide bombers killing people and destroying worship centres, kidnappers and bandits are evil men and enemies of Nigeria," he said.
The chief register prayed the Almighty Allah to take away the grip of terror upon Nigeria and restore peace to the nation.