"One way to love yourself and take charge of your life is through the practice of gratitude. Practicing gratitude increases self-awareness."
Words cannot express our feelings, nor our thanks for all your help and determination to take MopaMuro/Yagba East/West federal constituency, especially the students circle, to greater heights.
It is a great thing having a leader who has listening ears and opened eye to the problem of his people, who is always ready to do great things and wipe away the tears of the poor masses.
Undoubtedly, Elder Leke Abejide has been a pace setter in the history of Yagba, Okun and beyond. He has laid down some legacies, he has been a great mentor and inspiration to our generation and the coming ones.
Words cannot express how grateful we are for your kind gesture and your benevolence act to the great students of Yagba. You have put on our faces an unending joy that is burning like fire and you have done what no one has done for Yagba Students. You know our heart desires and granted it to us just has you have promised years back, that is why the masses keeps calling you "MR TALK AND DO". You are humane.
You are a precious gift to humanity and a philanthropist per excellence, you have demonstrated your passion for the development of Yagba people, thank you for being determined to take us to the promise land.
We pray the Almighty God will give you long life in good health to continue your good service to the people of Yagba. The Lord will reward you for your good works, nothing by the power of the enemy shall stop you from progressing.
And to our predecessors who laid down the solid foundation for us as an association, the Pioneer President and Secretary, Comrade Omosona T. Olakunle (Hon. Justice TYDot) and Pioneer Secretary, Comrade Olasunkanmi Jethro Owoniyi respectively, and all others executive members who has actively involved in the struggle to liberate Yagba Students, we say thank you and God bless you all.
I want to also use this medium to appreciate Comrade Alasi Monday, the past National President and his executive members for being there for us, we pray that you will be celebrated too.
On behalf of the entire Yagba students, both home and abroad, we say thank you and God bless you richly Sir.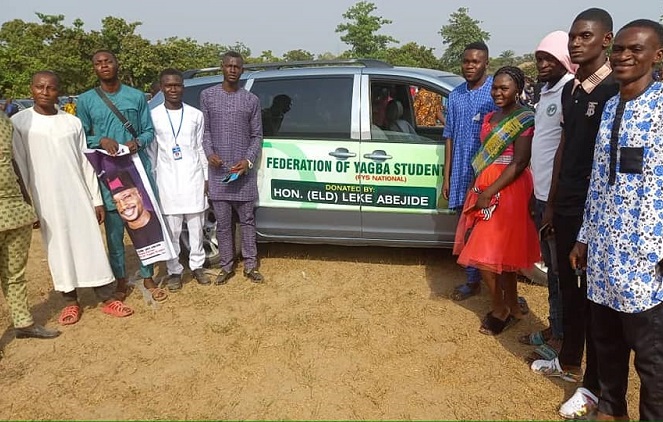 Signed:
Comrade Awarun Ekundayo Stephen
National President
Comrade Aare Olajide lite
General Secretary