The Director General of the Ododo Support Organisation, OSO, Engr. Suleiman Aminu Adaira has lauded the All Progressives Congress faithful and members of his led organisation for the massive turnout during yesterday mega APC campaign rally held at Okene.
Engineer Adaira, who was highly delighted with the unprecedented turnout, expressed satisfaction for the mammoth crowd at Okene which he said had affirmed that November 11th would be a mere referendum for the APC Governorship Candidate.
The Director General disclosed that his Support Organisation would keep vigilance until they see that their principal, the APC Governorship candidate, Alhaji Ahmed Usman Ododo and his running mate, Comrade Joel Oyibo were declared winners come November 11th, 2023.
"We have all seen what is happening right now in Okene, no candidate has gotten this level of general acceptance in Kogi Central and by extension the entire State in recent years except Governor Yahaya Adoza Bello, CON whom he described as a Maestro in the political history of the state who is handing over a baton to his political son. This is a very resounding testament that our own principal, Alhaji Ahmed Usman Ododo is just waiting for his swearing-in on the 27th of January, 2024," he said.
The DG added that his support organisation had be doing community engagement as well as House-to-House mobilisation and that would continue till the INEC closing date for the campaign.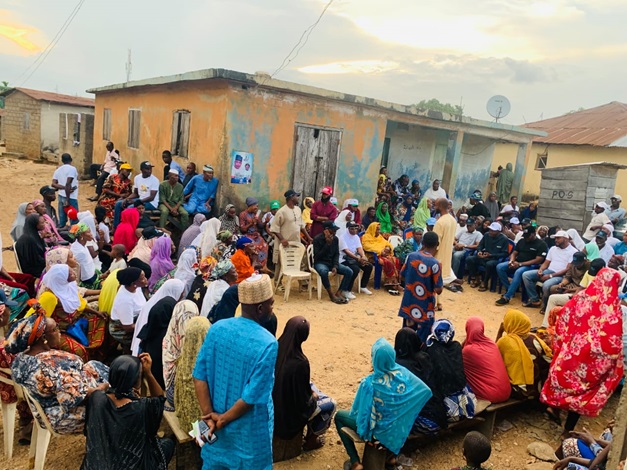 He emphasized that Alhaji Ahmed Usman Ododo remains the most sellable Candidate for the forthcoming guber election in Kogi State.
Engr. Adaira encouraged all the APC members, loyalist and supporters and all well-meaning people of Kogi State to come out enmass to vote for the people's candidate come 11/11/2023.