By Oyigu Elijah, Jos.
A Christian priest, Reverend Father Paulinus Onyedikachi Ukabiola, has admonished married couples to build their marriage on the platform of love and mutual understanding rather than coming into marriage with preconceived dogma and self made laws.
Father Paulinus, a priest in charge of St Rita Catholic Church Jos , Plateau state, gave the admonition while delivering a sermon at a wedding ceremony between Engineer Felix Achema and Miss Blessing Napoleon in Jos on Saturday.
The clergy who delivered an aura filled message , said that majority of connubial challenges facing most homes today emanated from self induced principles that are void of mutual understanding.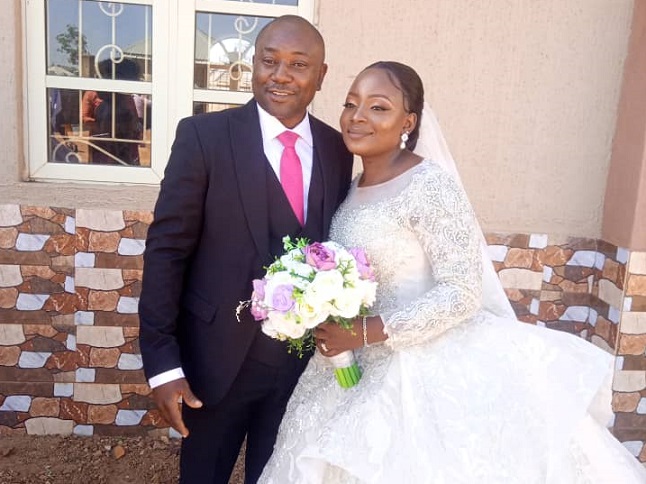 " There are no self made laws in marriage. Do not come into marriage with pre-planned laws. Learn to understand yourself mutually. Build your own laws based on your mutual agreement. Do not lord over each other. But learn to be one another keepers.
While stretching the need for perpetual forgiveness between the husband and his wife, Father Paulinus said , bitterness and unforgiveness soils the garment of marriage and sours the water of its comfort.
With the wedding reception event billed to hold at the colourfully decorated Yeluwa Club in the cold city of Jos, Engineer Felix, an indigene of Egume, Dekina Local Government Area of Kogi has finally said yes to the only beautiful soul that is in repository of his missing rips, Miss Blessing Napoleon, who hail from Jos, Plateau state.
This is wishing the couple a glorious married life.