Chairman, Conference of Spokespersons of Political Parties in Nigeria (CISPPaN), Ambassador Rufus Aiyenigba, has joined other indigenes of the state in commending Governor Yahaya Bello for approving a new state-owned university for Okunland.
In a statement issued on Thursday, Amb. Aiyenigba said with the formal approval, the age-long quest of Okun people to have a full-fledged institution of higher learning is coming to pass.
He said the people of Okunland are generally reputed for their industry, character nobility and scholarship, adding that "this historic decision by the governor will certainly etch his name indelibly in gold in the history books for making the dreams of our forefathers to have a higher institution to cater to the education needs of our teeming young people and our education-inclined populace come true."
"I have no doubt in my mind that the Governor, who is undeniably reputed for high class delivery in all his social development projects and infrastructure, will surely and quickly make this new University project a reality and qualitative, characteristic of his trademark as evident in the speed with which the Confluence University of Science and Technology (CUSTECH) Osara was actualized, as well as the world-class Reference Hospital that was delivered by this administration in Okene, among his other signature projects in the state.
"The establishment of the new University in Okunland, apart from its general benefit and the potential of boosting the economy of our people, and for enhancing human capacity development in the state at large, is a manifest and strategic display of an admirable and audacious sense of equity for all parts of the state by the governor."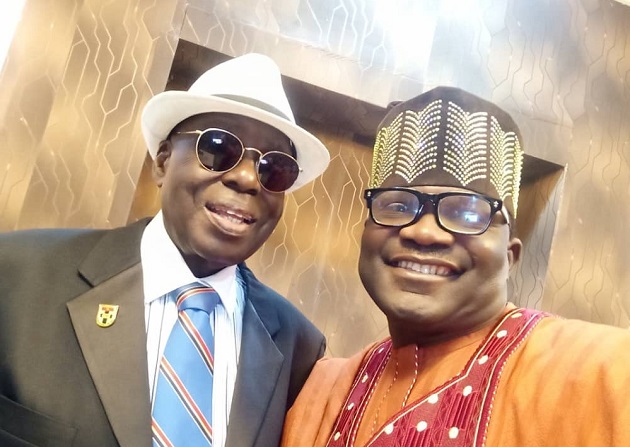 While appreciating and congratulating members of the State Executive Council for being part of history, Amb. Aiyenigba called for speedy administrative actions that are necessary for work to commence, and for the implementation committee to expedite action in delivering on its mandate and come up with quality recommendations that will help in fast-tracking the project.
"I also consider it apposite to appeal for the essential buy-in of all our people, and for everyone of us to be excited and demonstrate enthusiasm about the project and for us all to support the governor on it, so as to see that it becomes a success story in no distant time.
"This particular decision by governor Yahaya Bello deserves commendation of all, beyond politics. I have a strong conviction that the University will surely become a reality and in good time, because I know this governor to be leader that is legacy conscious."
Ambassador Rufus Aiyenigba is the National Publicity Secretary of the Social Democratic Party (SDP) and a proud Kogi compatriot.
It is a great news because it is the coming to pass, of the age-long quest of our people to have a full-fledged institution of higher learning in that vast area of Kogi-West Senatorial District, whose
The great news of the formal approval, by the Kogi State Executive Council at its Meeting on Wednesday May 17, 2023, of the establishment of a new University which is to be sited in Okunland is worthy of commending His Excellency, Governor Yahaya Bello for.