Prince Suleiman Abdulakreem Onyekehi, the Special Adviser to Kogi Governor on Special Projects, has empowered over 500 vulnerable APC Faithfuls with cash worth millions of naira.
The programme was captured under the Phase 5 of "Prince Onyekehi Empowerment Program" in collaboration with Badoko APC Ward Rally which cuts across 14 wards of Ajaokuta LGA.
Addressing newsmen at the event on Monday in Ajaokuta, Prince Onyekehi explained that this was not the first time of his massive empowerment program for his constituents, saying this in particular one would be the phase 5 in less than two years.
The first, second and third phases were cash grant disbursements while fourth phase was donation of 10 vehicles, three motor cycles, foods and cash to Ajaokuta constituents.
He added that this fifth phase was continuation of cash grant distribution of N5000 to each beneficiary across the area.
Onyekehi, who doubles as the Focal Person, National Social Investment Programme (NSIP) in Kogi State expressed his satisfaction with the success of the Empowerment Program and the Ward Rally across Ajaokuta LGA.
"It was a huge success with mammoth crowd gathered here at my country home in Eganyi.
"We appreciate our people for believing in us and for standing by us in mobilising massive support to vote for APC governorship candidate, Usman Ododo in Saturday's election," Onyekehi said.
He emphasised that many vulnerable women, widows and youths were the core beneficiaries of the empowerment program, adding that foodstuffs and clothing items had been distributed in the previous phases.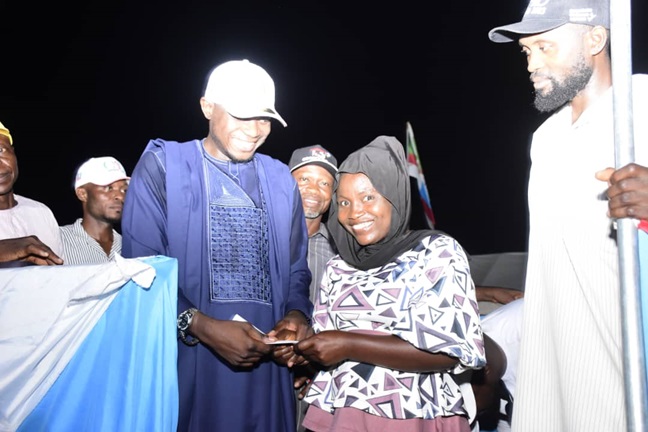 Some youths and women were also giving special financial support to startup small scale businesses to improve their livelihood and wellbeing.
Apart from his personal empowerment programs, Onyekehi disclosed that the official empowerments from his office, NSIP comprised of NPower, School Feeding Cooks, Government Enterprise and Empowerment Program (GEEP) and the Conditional Cash Transfer (CCT) Programmes
According to him, the NSIP has benefited about 7,000 indigent people in Ajaokuta LGA.
He stressed that the NSIP has helped the poor to alleviate poverty as the beneficiaries hope for continuity by the President Tinubu Administration.
The Special Adviser appreciated the Governor for the opportunity given to him to represent his people in serving the State
Onyekehi commended Ajaokuta people for the victories and performances in the last general elections.
He, therefore charged the people to come out emass to vote APC- ODODO/JOEL for sustainability and continuity at the next Saturday Governorship election.
He praised the Governor for his unprecedented achievements in the areas of security, social justice, unity, healthcare development, education, youth and women development, among others.
Some of the beneficiaries, Mrs Salamatu Muazu from Ajaokuta Village ward, and Halimat Aino from Badoko Ward, who spoke on behalf of others, commended Prince Onyekehi for the gesture, saying they are proud of him and the APC party.
"We are very grateful to Prince Onyekehi for empowering us with foodstuffs and N5,000. We will reciprocate the gesture by voting massively for APC candidate, Ahmed Usman Ododo in Saturday's election," Muazu said.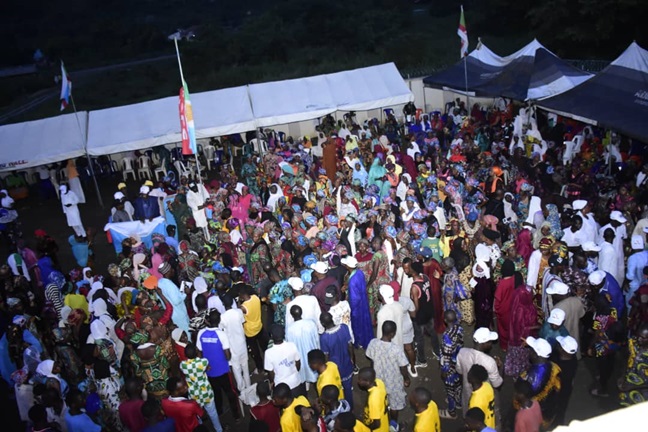 Some dignitaries at the occasion included: the Special Adviser to the Governor on Local Government Matters, Hon Oseni Balogun; Executive Chairman of the Local Government, Hon Akaba Mustapha represented by Secretary of the Local Government Hon Momoh Ovanebira.
Others were the APC Party Chairman, Ajaokuta LGA, Hon Yusuf Yakubu; SSA Political Matters, Hon Yusuf Adabara; Permanent Member, Kogi State House of Assembly Commission, Hon Shadrach Ananyi; Hon Lami Momoh, Hon Yakubu Ovosi among others.