Deputy National Publicity Secretary of All Progressives Congress (APC), Alhaji Yakubu Murtala Ajaka has called on party faithful to work in unity to ensure victory at the polls in 2023.
murtala made the call in Lokoja on Wednesday when he donated 46 vehicles to zonal chairmen, LGA chairmen of the party, and the local government coordinators of the GYB Network for Asiwaju group.
He said his gesture was a way of supporting the effort of Governor Yahaya Bello in making the party formidable for the forthcoming general elections, adding that his efforts are acknowledged even at the national level, hence his appointment as the national youth coordinator for the Tinubu/Shettima APC Presidential Campaign Council.
He commended Governor Yahaya Bello for sustaining the party in Kogi state, stressing that he is committed to working with the governor and other members of the APC in Kogi state to win all positions in the forthcoming elections.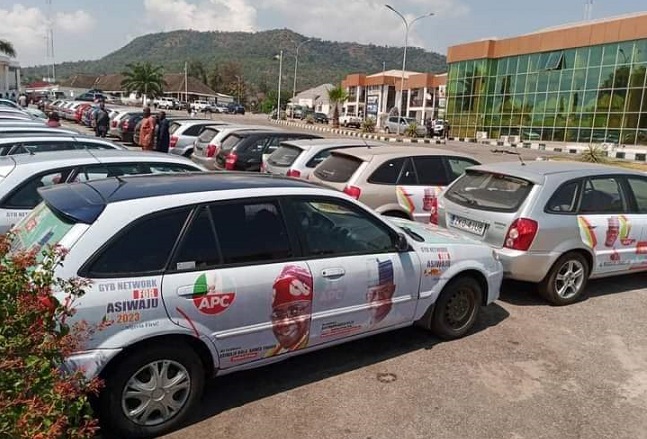 Murtala explained that the rational behind the donation the borne by the fact that the campaign council must penetrate the grassroots for the 2023 presidential election.
He pointed out that a total of 46 vehicles were donated to the 21 local government areas of Kogi state to enable them kick start campaigns.
He pledged to initiate bumper empowerment programs for women and youths.
Flagging off the distribution of the vehicles, Governor Yahaya Bello pledged to deliver the state to the APC in the forthcoming general elections.
Bello, who was represented by his Chief of Staff, Pharm. Abdulkareem Jamiu Asuku, stated that the All progressive Congress has done well in Kogi state and the party is determined to win the election and deliver Kogi to APC, Tinubu/Shettima.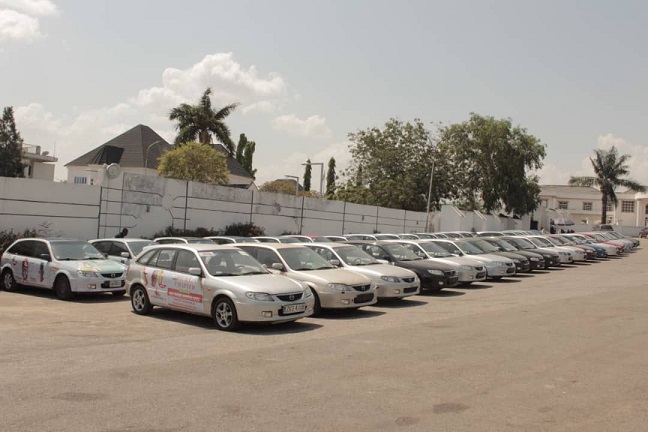 The governor noted that the citizens will not want to go back to Egypt and will rather work for the party.
He said the Deputy National Publicity Secretary of the party is a worthy son of the state who is making the state proud at the national level.
"Kogi State is blessed with people who care for the development of our party and state in general, one of them is our own Hon. Murtala Ajaka," he said.