Dekina local government area in Kogi state on Saturday witnessed widespread violence in many polling units as political thugs attack voters.
Polling units in parts in Anyigba, Dekina town and Abocho were attacked, and election materials destroyed.
It was gathered that thugs disrupted these polling units, shot into the air and caused massive panicking, leading to an abrupt end to the voting process.
A thug, Akaihaba was shot dead while attempting to snatch ballot boxes at Agwudoko area in Anyigba in Dekina local government.
At Udaba-Dekina, ballot boxes were allegedly destroyed by unknown gunmen who were allegedly sponsored by a retired woman officer from local government in Kogi state.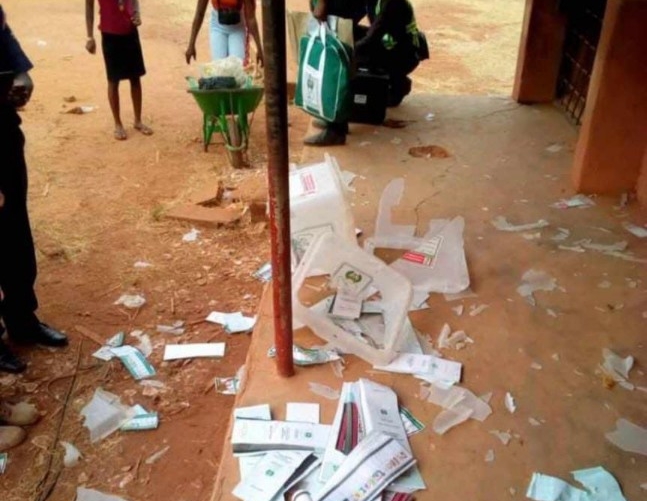 It was gathered that other areas like Egume, Ojikpadala, Abejulo – Egume, Acharu are voting smoothly.
Meanwhile, election process has been stalled in seven polling units of Kogi East senatorial axis. Votes in these polling units may be cancelled by the Independent National Electoral Commssion (INEC).
While two polling units were canceled in Anyigba, Dekina council area, the other five was in Omala local government area of Kogi State.
Also cancelled was Unit 01, Abejukolo ward in Omala LGA.