Amaka Okpodu is an indigenous Igala community under Ubele ward in Igalamela-Odolu local government area of Kogi State, Nigeria.
During my visit to the palace of the Traditional head, His Royal Highness, Chief Jonah Philip (Onu Egwu), on 29th December, 2020, the monarch graciously shared some of the community challenges with me.
Lack of Portable Drinking Water
Source of water are from streams, Aji Oko and Aji Okpodu, having rocks usually at ground level which requires use of a container to fetch from the clean surface. These streams are located far away from residential area, about 2km apart, sometimes taking about 40 minutes of trekking to reach the stream. Latest intervention was a borehole in 2019 but can't serve the whole community as it will be needing more at Ugbugbu, Adupi, Igabeje, Ofante and Alukwu.
Lack of Telecommunication Network
Telecommunication signal is poor, especially in the rainy season. The only available network is MTN, with limited coverage because the base station uses a solar panel. There is no access road to bring equipments that will be fueled to ensure 24 hours operation. This has hindered POS services and other socio-economic activities in the community.
Poor Road Network
The road from Odolu to Amaka Okpodu is not motorable, but recently graded as a temporal measure.
Lack of School Classrooms
The community primary school structure collapse since 1954 and only recently, in 2019, two classroom were built. The secondary school lacks science teachers, people of the community now move to attend schools at Idah, Dekina and Nsukka in Enugu State.
Lack of Health Service and Electricity
There is only one health officer in the community. Maternity service and laboratory tests are carried out in Enugu State, about 13km away, or Ajaka, town about three hours drive.
There is no power supply, as not a single electric pole is sigted. People in the community rely on generator to charge their phones and rechargeable light sources.
Appeal
I urge well meaning personalities, government and Rotary International to intervene and alleviate the suffering of residents of Amaka-Okpodu Community.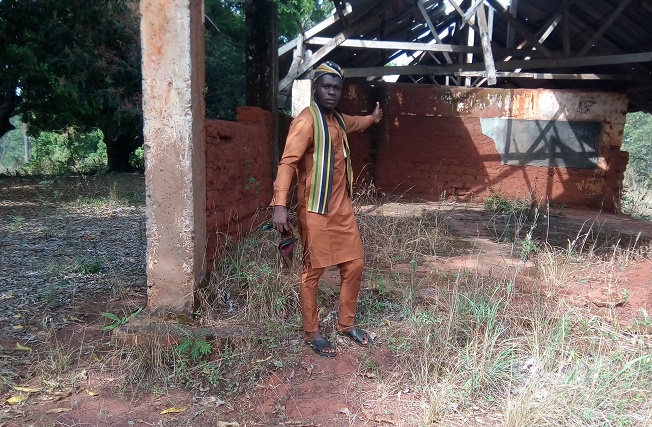 – Rotr. Ojoka Attah wrote from Amaka-Okpodu, Kogi State.