Kogi governorship aspirant, Senator Smart Adeyemi has commended the Independent National Electoral Commission (INEC) and electorate on the conduct of what he termed most effective and peaceful elections in the country.
This is just as he expressed optimism that Asiwaju Bola Tinubu of the All Progressives Congress (APC) will emerge victorious in the presidential election.
Senator Adeyemi told newsmen at his Iyara residence in Ijumu Local Government Area of Kogi State the the commission needs to sustain the tempo put in place in the conduct of the presidential and National Assembly elections in future polls.
"This election to me is the best because of the effectiveness of the electoral umpire and the orderly conduct. For that I think INEC deserve commendation and so also the electorate.
"I look forward to the subsequent elections to follow this trend. And I want to commend INEC for their innovations as we can see it manifesting in this election," he said. 
According to him, voters inducement has reduced as Nigerians are now voting for their conscience compared to what it use to be before.
He noted that e-voting is possible in Nigeria only if Nigerians have confidence in it without manipulation.
"There's no electronic that cannot be manipulated and don't forget that Nigeria s are highly intelligent people. If American could be sceptical about their electoral system with suspicion that Russia participated in their voting process, that means Nigeria system could also be infiltrated."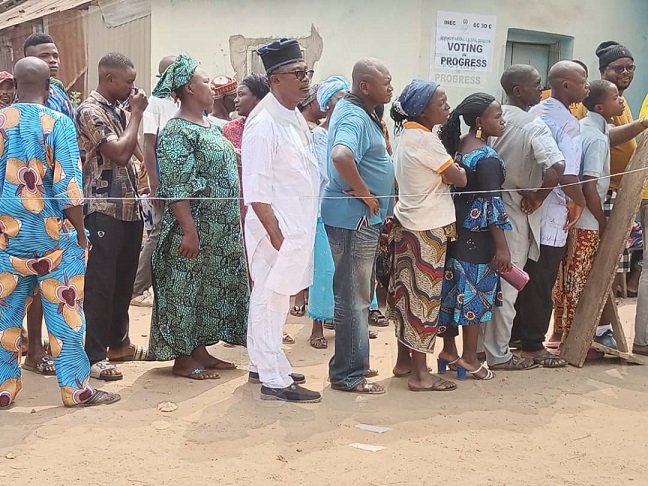 He pointed out that the presidential contest is between Asiwaju Tinubu of the APC and Peter Obi of the Labour Party, saying the credentials of the ruling party candidate is higher than others.