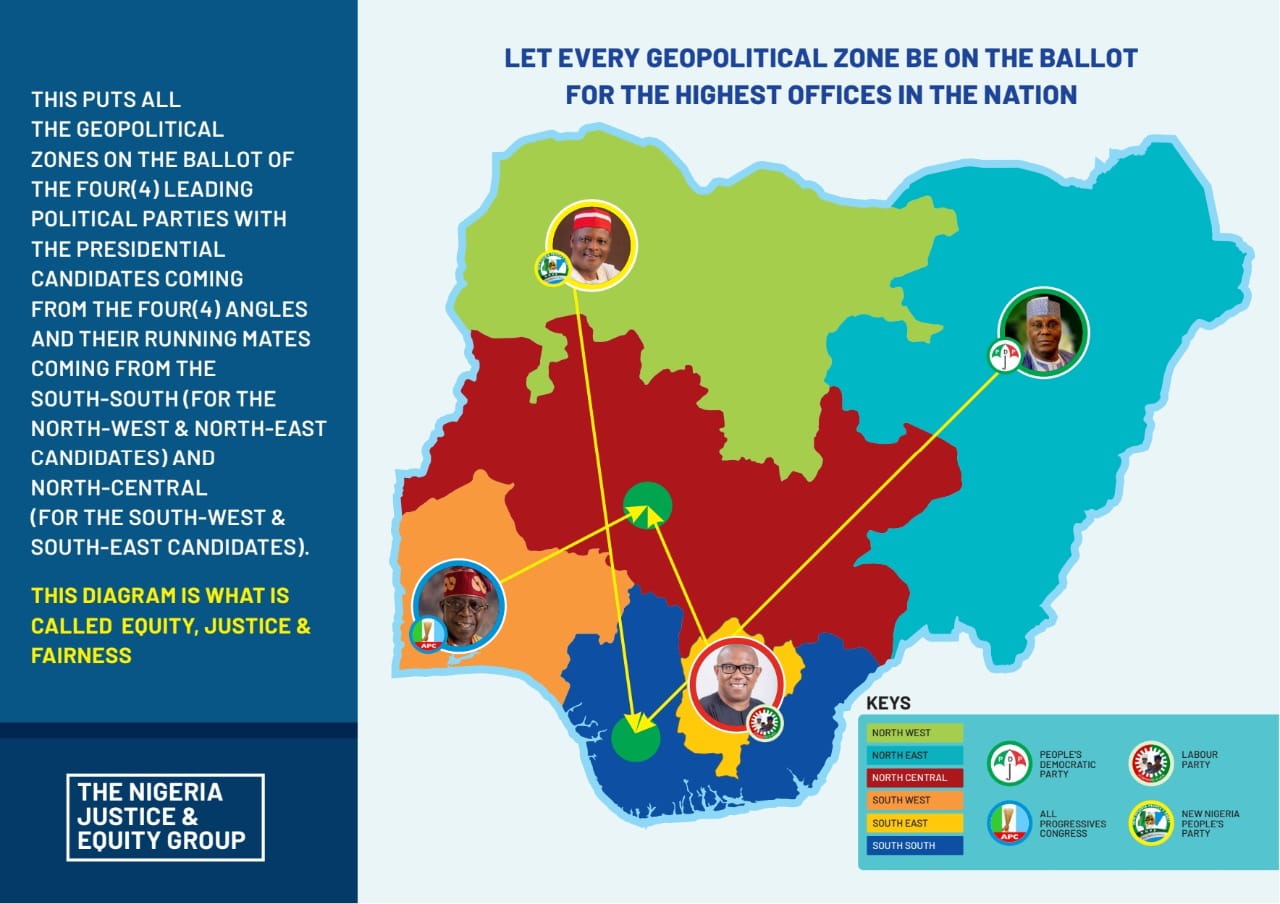 In 2016, the major expectation was that, Gov. Yahaya Bello's APC would leverage on the numerous opportunities to drive Kogi state to her economic brims. There were insinuations also that the minority would hit the ground running in the area of peace and stability. Perhaps, the white Lion will exemplify the "NOT TOO YOUNG TO RUN" bill, been the youngest governor ever.
But, to my greatest dismay, desperation has begat anarchy in the state. APC Kogi has proven to be the worst in history. Amidst monumental failures, they perennially pose as catalyst of uncertainties on economic and political fortune of the state. As a matter of fact, their cluelessness and desperation actually sank the state from real democratic fore to the hollows of absolutism.
Most conspicuously, the raging political violence been perpetuated against opposition. It has been their modus operandi from inception. Even those opposes to their evil machinations end up as victims of conspiracy or myopic corruption propaganda. But, instead of burying their faces shamefully, they blur in a messianic power grips as if that is their ancestral belongings. 
In stratocracy (military government) opposition is not condoled. In fact, whoever dares to oust a stratocrat always end up in prison. At worst, they risk been killed. Rare are instances of a successful coup against the military government. This is why history has it that, the Plateau state prison was filled with military men of coup expertise during the military days.
APC Yahaya Bello-led government, like a stratocrat detests opposition. Regardless of the fact that, we are in democracy, opposition remains their worst nightmare. But instead of sending political candidates to prison, they have resorted to blood shed and destruction of properties. As a matter of fact, no campaign or electioneering activities is allowed to hold in Kogi state apart from that of APC. Even the media houses are been held to ransom. The security agencies have compromised, and General Yahaya Bello is feeling unrestrained with a gun-point pyrrhic breath for himself and his anointed candidates. Unfortunately, no one is talking about this. Even the so called presidential progressive minds see nothing wrong with the moronic acts. Rather, its the occultic 4+4 and the freaking NEXT LEVEL ideology that will soon divide the country
.Now, the question in the mind of everyone has been;
Is this the democracy we labored so hard to earn? Or could this be the government that was managed  by the opposition for 16 years? APC Kogi's polemics against opposition goes beyond the pitch of good governance. What actually motivates them is on the wrong side of it. And they are seemingly possessed of some irrational phobia towards election. That is why the fire of tyranny kept burning in the state.
First, it was an ardent supporter of Social Democratic Party (SDP) senatorial candidate, Barrister Natasha Akpoti (Kogi Central). Ojo Enesi who was murdered in his house at night on 11th of January 2019 by thugs loyal to General Yahaya Bello's APC.
In an authentic video, the criminals confessed to have killed Ojo Enesi because he decamped from APC to form a group that is supporting SDP. That is the crime the bread winner and probably a custodian of numerous destinies was executed for. Although, it is a norm rather than logic. APC as a party decides the gravity of political sin as well as its accomplishing consequences. For instance, looters become saint the moment they join the party. And those who eventually decamp in pursuance of political interest are regarded as traitors and heinous looters who must be used as escape-goat for APC's anti corruption war.
The ongoing violence against opposition party by APC thugs in Kogi East is the lowest point ever.
Barely two weeks on, the supporters of the famous ADC senatorial candidate, Dr Victor Adoji were exposed to series of violence and attacks by thugs purportedly loyal to APC.
Recall that, on the 10th of January 2019, one of his Blimps (campaign material) worth over N1.5 million was shot down in Ankpa at about 1am by unknown gun men.
On the 20th of January, Dr Adoji's supporters were attacked in Anyigba while on their way to Dekina township for a rally by APC thugs. Two buses were completely destroyed and supporters were severely injured.
Still counting, on the 21st of January, suspected heavily armed APC thugs invaded his rally venue in Ejule (Ofu LGA). Properties running into millions of Naira were destroyed, supporters  were also attacked and left with severe injuries.
Barely, four hours later, the home of comrade Omachi Isaac Achor (Adoji's die-hard supporter) was invaded by thugs. Several properties including his car were vandalized. This is also followed by series of threats from prominent politicians of the ruling party to his zonal coordinators, leaders and campaign executive.
It was reported recently that an APC house of rep. candidate, David Zacharias Idris threatened to deal with a female coordinator at a meeting in Ejule.
Two days ago, Dr Adoji's zonal campaign office in Aloji (same Ofu LGA) was destroyed. The ADC senatorial candidate posters and other materials were destroyed.
These satanic acts was perpetrated in less than two weeks by the agents of political malpractices, impotent enablers of General Yahaya Bello's overbearing, primitive wealth accumulators, smooth propagandists and extraordinary liars. They are the driver of the so-called new direction government that has no other meanings apart from embezzling public funds.
What can APC Kogi boast of as evidence of three years stewardship? And what can they possibly offer even if they remain in power for the next 20 years?
In a nutshell, What cause do they believe in that bloods must be shed for? The answer is before our very eyes, their oppressive mode is birthed in deception and violence. Because, they cannot point to anything as the justifiable reason Kogites must re-elect them in 2019. Even their anointed candidates whom they are purportedly shedding blood for are obviously unfit for legislative business.
I read in an online news platform that the second in command (Edward Onoja) rained curses on those who indulged in blood shed for the previous government. Imagine! If a killer accuse another killer of killing, who will now be the culprit? Our major problem in Kogi state is absence of morality. Otherwise, these blood sucking government has no right whatsoever to accuse others of shedding bloods.
Be that as it may, my major headache is not General Yahaya Bello's insufferable arrogance or his self-enthralled breathtaking hypocrisy. My headache is on the deceived characters dancing naked for this government.
They are perked and have refused to think beyond the stretch of arms. Their pecuniary motive is restricted to the whims and caprices of the white Lion's pomposity. And together, they are plunging Kogi state abyss.
Fellow Kogites, these inanities must be confronted now or we forever face the perils. We are in a democratic era. Therefore the conduct of elections must be free, fair and peaceful. No political ambition is worth human blood. As a matter of fact, thuggery is inimical to any progressive agenda. We must not allow Yahaya Bello's APC destroy Kogi state. As the election day gathers momentum, our people are running from their own fatherland for fear of likely violence. Just because a clueless tyrant is in power. This has never happened before, and must not be allowed to continue.
Wait a minute, I have heard APC Kogi e-kids saying severally that, ADC is a structure-less party. And that it cannot win election. How comes a structure-less party and its candidates are now their worst nightmare? Is there something they are afraid to loose?
APC Kogi won't stop amazing me with their low remarks. They are below in virtually every facets. No political parties had disgracefully stoop so low like APC Kogi. A party that is supposed to be the custodian of peace, now roars the street with its heavily armed thugs in search and destruction of the opposition. Even in the book of record, they derides selfless services in the mode of Mahatma Gandhi and live ostentatiously.
Anyway, for some of us who see peace as unequaled alternative, APC Kogi and general Yahaya Bello has murdered sleep and will sleep no more. Unless the ongoing mayhem against opposition stops, unless General Yahaya Bello and his second in command call their vampires to order, we won't stop writing.
As we speak, APC Kogi has illustrated the story of a 'fowl and it's owner'. One day, the fowl owner had a guest and needed it for entertainment. Now, the fowl was gallivanting for food around the house. so the owner tactically reached out to his grains, but decided to wait until the fowl noticed him with it. As it drew nearer to eat the grain, the owner quickly threw some into an open kitchen. Lo and behold, the fowl, without hesitation went in straight and was busy picking it. Then the owner slowly and gently sneaked in and grab the fowl and slaughtered it.
The fowl represent the people of Kogi state, the owner represent governor Yahaya, the grain represent the various tactics the Lord of Lugard house must deploy to win election this, and the guest to be entertained represent his political ambition. If you are driving in to Okene from Ondo state, you will notice that less than a meter of road is currently under construction (the only change that affected the city in the last three years). Then upon reaching the heart of Ajaokuta, (Adogo areas), you will see some old and malfunctioning electric transformers been fenced. And on it, is boldly inscribed, the new direction government. These are tactics General Yahaya Bello's APC is using to continue oppression. But it seems this is not playing out and they have resorted to violence against opposition. SHAME!!! Let me see how far APC Kogi can go.
We shall meet again.
– John Paul
Operation Win Back Kogi State.
07064258752