One Pastor Joseph, a Tiv from Benue state, has been accused of killing one Best Adotihun, a teenager, after using her for ritual purposes in Kabba, Kogi State.
Sources said that one Pastor Segun Adotihun, father of the deceased lady, had inherited a church from his mother known as Goodness of God Church, Korede in Kabba.
It was gathered that Pastor Segun Adotihun was before now presiding over the affairs of the inherited church, popularly known as Temidire, very well and living in harmony with his family. His wife, the source said, is working in one of the government ministries in Lokoja, the state capital.
But events took another turn when Pastor Adotihun invited Pastor Joseph all the way from Benue State to a power packed program in Temidire church where signs and wonders were expected.
The source went further that unfortunately Pastor Joseph hypnotised Mrs Adotihun and became her lover. He also reportedly took over ownership of the church.
The source said things were no longer the same in the family of the Adotihuns.
Mrs Adotihun no longer stayed at work as she could not do without being with Pastor Joseph and his host children no longer listened to their father due to the usurper's influence.
Matters came to the climax when Best Adotihun, one of Pastor Segun's children took ill and the cause of illness could not be unravelled until she died.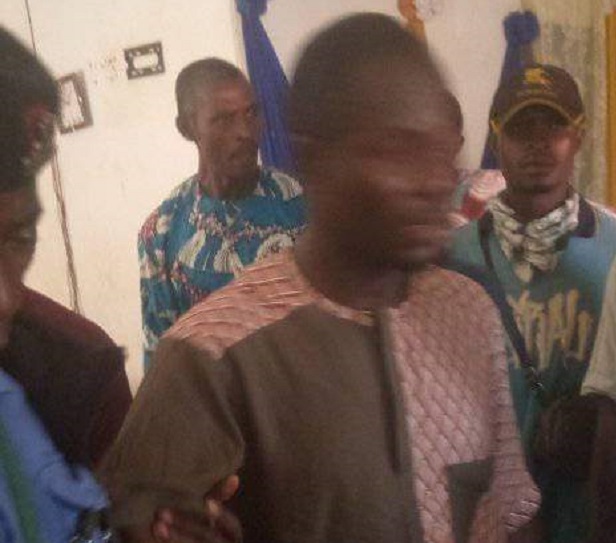 Rather than take the deceased lady to the hospital, Pastor Joseph reportedly dropped the dead body at the riverside known as Omigbo.
It is alleged that the deceased, Best Adotihun, was used for ritual purpose by the invited Pastor Joseph to consolidate taking over the ownership of Goodness of God Church, Korede Kabba.
A female member of the church who spoke to newsmen said until the invitation of the man of God from another place, Pastor Segun and his wife lived harmoniously.
"The pastor and his wife lived together like brother and sister ,going up and down lovingly while conducting the church affairs and taking care of their kids.
"But the story changed with Pastor Joseph's coming into the scene. Joseph deprived Segun access to his wife and kids. Joseph impressed it on the woman that how could you be the one taking care of the family financially. There and then, the story changed until one of the kids, Best, became seriously ill and the father had no access to his child until she died," the church member who craved anonymity said.
However, a resident disagreed with the church member.
He said it was because Pastor Segun and Pastor Joseph were not in good terms that made the former to accuse the later of killing his daughter. He alleged that the deceased lady had cancer which led to her death.
When our correspondent visited the police, he was told that investigation on the mater was ongoing.