The former Director of Media for the People's Democratic Party (PDP) in Kogi State, Hon Onibiyo Dayo (Yagba East), along with Hon Folusho Mamood (Folly) from Lokoja, Hon Stephen Bankole from Yagba and other party members who recently resigned from the opposition party have pledged their support to Governor Yahaya Bello's administration.
The defectors assured Governor Bello of their collective commitment to campaign for the All Progressives Congress (APC) candidate in the 2023 Kogi gubernatorial election, Hon Ododo Ahmed Usman.
They made this known in Lokoja on Friday after a meeting with Governor Bello.
During the meeting, Governor Bello expressed no surprise regarding their departure from a struggling party and emphasized the need to accommodate them into the progressive movement of the All Progressives Congress.
He stated that the APC in Kogi State would continue to grow in numbers, highlighting the achievements of his administration and their commitment to providing good governance for the people of Kogi State. Governor Bello extended a warm welcome to the former PDP members, stating that the doors of the APC were open for anyone willing to contribute to the state's development.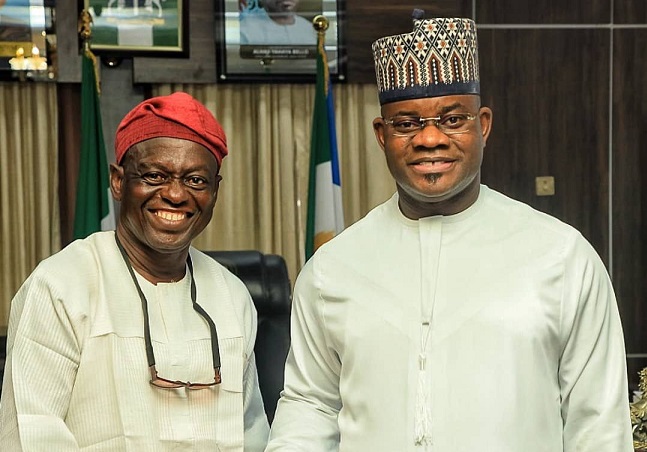 Earlier, Hon Dayo, the former Director of Media for the PDP, praised the governor for his remarkable achievements across the state, particularly mentioning the construction of the Ganaja flyover and other infrastructure developments as evidence of good governance.
He shared his personal admiration for Governor Yahaya Bello's unwavering dedication, patriotism, and selflessness in defending the state's resources during a confrontation with a multi-billion naira company in Kogi State in 2022.
The group of defectors also commended the governor for his foresight, egalitarianism, fairness and justice in approving the establishment of a state-owned university in Okunland, Kogi West Senatorial District. 
Hon Dayo emphasized the importance of leaders standing alone when necessary to do what is right, and he commended Governor Yahaya Bello for consistently demonstrating this trait.