The governorship candidate of Peoples Democratic Party (PDP) for the November 11 Kogi gubernatorial election, Senator Dino Melaye, has called on all party leaders and supporters to close ranks.
According to a statement from his media office, Melaye has commenced extensive fence-mending moves, hold reconciliatory talks with other contestants with the view to further uniting and strengthening the party as a formidable front ahead of the poll.
He has engaged a former Governor of the state, Alhaji Ibrahim Idris and others leaders and party stakeholders in the state on ways to further position the PDP to win the November 11, 2023 election in the overriding interest of the people.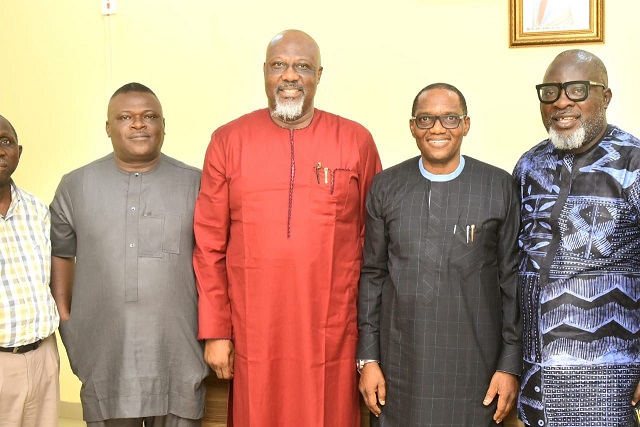 Melaye assured that his fence mending train will berth at the residences of all the co-contestants, party leaders, stakeholders as well as senior citizens of the state within the next few days as the task to rebirth Kogi state is a duty for all irrespective of creed, political affiliations or status.
He said only a united PDP can effectively rally the people of Kogi state to put an end to the stranglehold of the vicious, corrupt, suppressive and retrogressive rule of the All Progressives Congress (APC) in the state.
Presenting the olive branch to his co-contestants, Senator Dino stressed that the task ahead is an onerous one which requires the involvement, commitment, and contribution of all the stakeholders not only to "rescue Kogi State from the calamitous APC but also to ensure purposeful leadership that will give the people a new lease of life, in the post Governor Yahaya Bello's anti-people administration."
He urged all PDP leaders, well-meaning citizens and residents of Kogi state to join hands with him in ensuring that there is a rebirth of a new Kogi in which Kogites can have a breath of fresh air under a leadership that guarantees peace, unity, security, infrastructural development, mutual respect, rule of law and economic prosperity of the people.
Senator Dino implored the key leaders and critical stakeholders of the party to rise to the challenge of rescuing the good people of Kogi state from the yoke of bad leadership which is the hallmark of the administration of Governor Yahaya Bello.