Ahead of November 11 governorship election, women groups in Ganaja, Ajaokuta local government area of Kogi state, have pledged their unalloyed support to the candidate of Action Alliance (AA), Olayinka Braimoh.
The women said they are tired of taking loans from LAPO and other credit agencies before they can send their wards to school and do business.
They made this known during a meeting with Braimoh at Ganaja on Monday.
Spokesperson for the women, Aminat Zakari, bemoaned the level of poverty in Kogi State which according to her has made parents to borrow and beg before taking care of their families.
Aminat, who expressed the determination of the Ganaja women to galvanize bloc votes for the AA gubernatorial candidate, appealed to him to remember them if elected.
She described Otunba Braimoh as a young politician with a difference, adding that his manifesto is the richest among others running for the seat.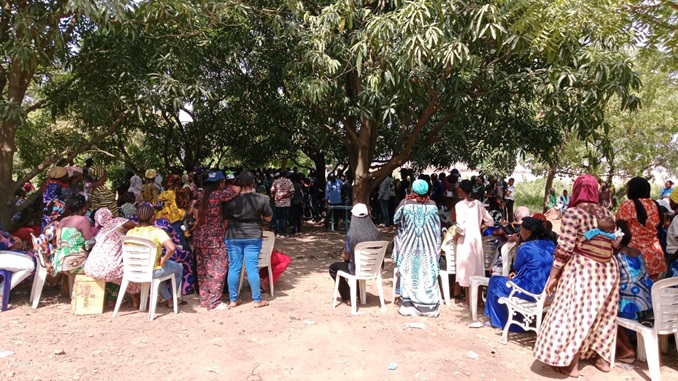 While addressing the women, the governorship candidate promised to fix Ganaja roads if voted into power.
Otunba Braimoh told them to trust him with their mandate by coming out enmasse to vote for AA which is the second party on the ballot to enable him implement his wealth creation and distribution plan for the State.
According to him, Kogi does not have any reason to be poor due to the abundant resources in the state, hence his Solid Mineral, Tourism, Agriculture and Trade (STAT) Agenda is aimed at driving cash flow into the state economy.
He charged the women to embark on a house-to-house campaign to canvass more votes for AA.