Vows to rally millions of votes for the APC.
By Abdulhameed Ivavah.
Ahead of the November 11 gubernatorial election, stakeholders of the Ozi Ogu clan in Ajaokuta local government area of Kogi state have pledge their unalloyed loyalty to the ruling All Progressive Congress (APC).
The stakeholders made their decision known during a meeting with lawmaker representing Ajaokuta federal constituency, Hon Sanni Egidi Abdulraheem, on Monday.
The kinsmen of the clan said with the acceptance of the entire members they have resolved to support the APC governorship candidate, Alh. Ahmed Usman Ododo, considering his positive track records.
An APC chieftain who was an House of Representatives aspirant, Hon. Umar Sadiq Tecko, who led the group, said Alh Usman Ododo hails from Agada Consanguinity which automatically made him a kindred with the EziOgu clan, therefore their unflinching supports is birthed from the love of fraternity.
He added that Ogu Clans, being one of the thickly populated in Ebiraland with a controlled institutional structure and shared bonds of trust between the members and leaders revolving round the entire Ebiraland land, hence it was easy to resolve to support Alh Ododo.
The APC chieftain said through Gov Yahaya Bello's exceptional leadership, Kogi has witnessed a remarkable turnaround, adding that a state once plagued by insecurity has become so fertile for peace and tranquillity to thrive.
He added that the Governor's great commitment to the safety and well-being of the people has brought about positive change, thus the resolution of the EziOgu clan to support Alh Ododo for the continuity of these good tidings.
Other speakers of the clan restated their firm resolve to work vigorously for the victory of Alh Ododo and in the same vein pleaded with the Ajaokuta lawmaker to take into consideration the interest of the clan after victory.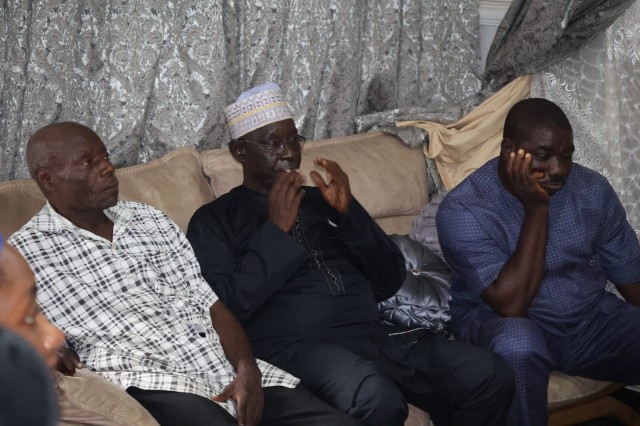 They asserted that the clan is interested in taking juicy positions, taking lead roles to deliver effective governance once Alh Ododo becomes the executive Governor of Kogi state.
The rep member, in his comments, renewed the hope of the clan, saying Alh Ahmed Usman Ododo will run an all-inclusive government.
While urging the clan to focus all effort on victory, Sanni promised to put the clan's interest into consideration and also pledged to discuss the issues with the APC candidate for a plausible consideration.