By Ologun Opeyemi — Lokoja
On the heels of crisis between the Shintaku and Gbobe communities in the Bassa-Nge district of Bassa Local Government Area in Kogi State, the Kogi State Governor, Alhaji Yahaya Bello has sued for peaceful coexistence between the warring communities.
The call was made during a security fact finding meeting held at the Kogi State Government House on Wednesday, chaired by the State Security Adviser, Commander Jerry Duro Omodara who represented the governor.
The meeting which was attended by highly respected members of the two communities including the traditional rulers, HRH Alhaji Ibrahim Bello, the Anaja of Gbobe and HRH Umar Yahaya, the Omachi of Shintaku, elders, ward chairmen, youth from both Shintaku and Gbogbe, was convened towards descalating the tussle.
Although, both communities admitted that no life was lost, however, several youth from both communities were seriously injured and currently receiving medical attention at various health facilities.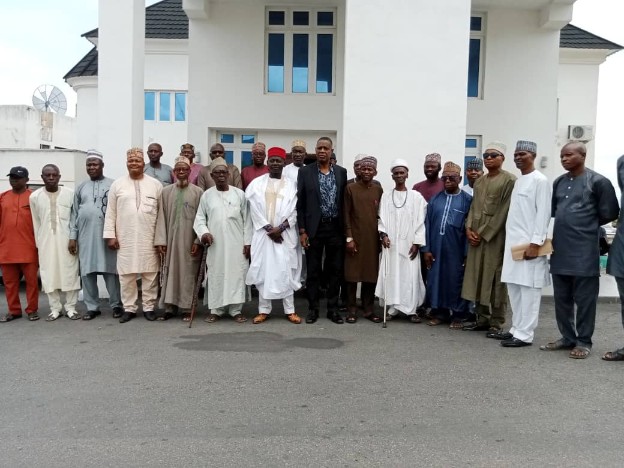 Delivering the governor's message, Cmdr Omodara highlighted some of the security measures put in place by the Yahaya Bello administration since coming on board to ensure peace and harmony in all parts of the state, and noted that the governor is committed to sustaining this unique security record.
Cmdr Omodara on behalf of the governor mandated both parties to respect the various levels of authority like the HRM. Brig. Gen. Alhaji Abu Ali Mopa III (Rtd), the judicial institution, and others that have previously intervened. He further stated that the Ministry of Justice would be swiftly engaged for the interpretation of the judgment obtained in the court and an official dermacation of the land will be carried out immediately.
While this process is being pursued, Cmdr Omodara urged the leaders to put their youths in check and that both parties should steer clear of the land under dispute until the government's intervention was concluded. He also mandated the Local Government Chairman of Bassa Nge Hon Muktar to carry out an oversight function to make sure the situation is put under control.
In his remarks, chairman of Bassa LGA, Hon Muktar appreciated the swift intervention of the state government assuring that both parties will ensure peace is maintained, assuring the governor that they would adhere strictly to the peace process that have been kick-started by their traditional ruler, Etsu of Bassa Nge, HRM. Brig. Gen. Alhaji Abu Ali Mopa III (Rtd) and the state government.