A former Kogi governorship aspirant, QS Aminu Abubakar Suleiman has been appointed as a member of the board for Kaduna Electric.
His appointment followed the Federal Government's decision to restructure five electricity distribution
companies, also known as DISCOs, in the country owing to performance related issues.
Recall that a joint statement was released by the Chairman of the Nigerian Electricity Regulatory
Commission (NERC), Sanusi Garba and the Director General of the Bureau of Public Enterprise (BPE), Alex Okoh that they were informed by Fidelity Bank Plc and AFREXIM that they have activated the call on
the collateralized shares of Kano, Benin, and Kaduna DISCOs and that they have initiated action
to take over the Boards of these DISCOs and exercise the rights on the shares.
Fidelity Bank's action is a contractual and commercial intervention and is between the Core Investors in the DISCOs and the lender. BPE is involved because of the 40% shareholding of government in the DISCOs.
Kaduna Electric is the operator of Kaduna Electricity Distribution Company Plc.
The newly announced Board of Directors of Kaduna Electric held its first inaugural meeting on Friday 9th July 2022.
The meeting which held at the Corporate Headquarters of the company in Kaduna was chaired by the new Board Chairman, Alhaji Abbas Jega.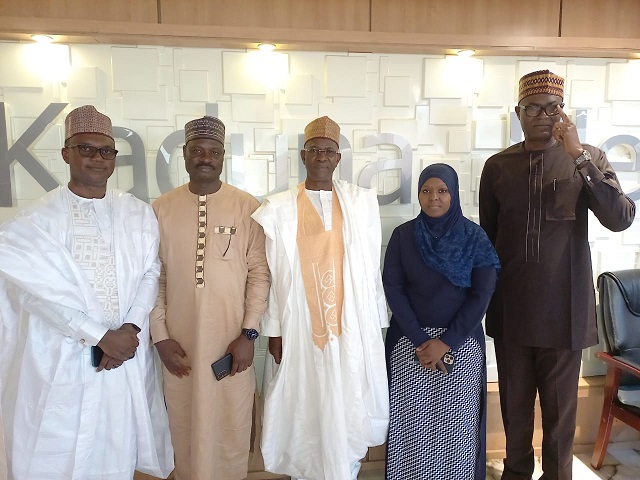 Other Board members at the meeting were Alhaji Aminu Abubakar Suleiman and Mr. Ignatius O. Ayewoh of the Bureau of Public Enterprises (BPE).
Fidelity Bank Plc further presented the new Board members of the affected DISCOs as follows:
Kano DISCO: Hasan Tukur (Chairman), Nelson Ahaneku (Member), Engr. Rabiu Suleiman (Member)
Benin DISCO: KC Akuma (Chairman), Adeola Ijose (Member), Charles Onwera (Member)
Kaduna DISCO: Abbas Jega (Chairman), Aminu Abubakar Suleiman (Member), Marlene Ngoyi (Member)
BPE has nominated Bashir Gwandu (Kano), Yomi Adeyemi (Benin), and Umar Abdullahi (Kaduna) as independent Directors to represent Government's 40% interest in the three DISCOs respectively, during this transition.
They are engaging with the Central Bank of Nigeria (as the banking sector regulator) to ensure an orderly transition and to ensure that Fidelity Bank does not hold the DISCOs' shares in perpetuity.
It is envisaged that the majority interest in the entities would be sold to capable private sector investors willing and able to re-capitalize and manage the entities efficiently.
Assurances have also been made that Fidelity Bank will participate fully in all the ongoing market initiatives aimed at improving the sector (e.g. National Mass Metering Program).