Kogi State Security Adviser to the Government of Kogi State, Navy Cdr. Jerry Omodara (Rtd), on Friday buried his mother-in-law, Mrs. Clara Obatolu, the Iya Oloja F.S.P Market and A.P.C Woman Leader Oriade L.C.D.A
The funeral service which took place at St John's Anglican Church, Satellite Town Lagos and the Reception at Condo, Nigerian Air Force Victoria Island, Lagos, was graced by reputable dignitaries from all works of life.
The Vicar of the Church, Ven. Taiwo Adebayo, in his sermon, described Late Mama Obatolu as a virtuous woman who lived a fulfilled life, and a life worthy of emulations, noting that she made great impact on her children and the society.
According to him, she was a testimony of good deeds in the Church and made good name among market women of Ori Ade Local Government where she served as Iya Oloja as well as APC Woman Leader.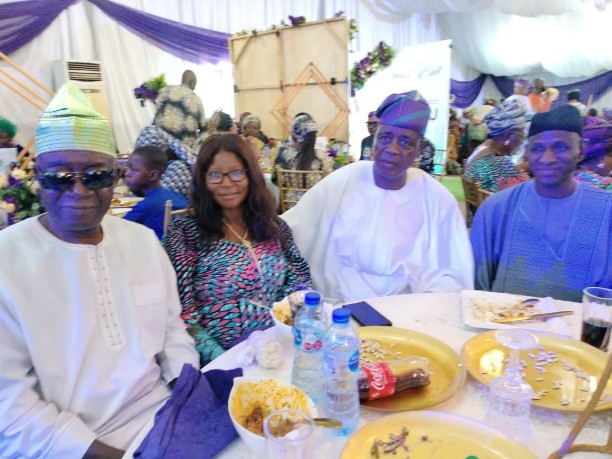 Several dignitaries attended the ceremony, among which are; The Chief of the Naval Staff, Vice Admiral, Vice Admiral Zubairu Gambo was represented by commodore M.Y Daihiru, who led many naval Officers, Bar. Muyiwa Akinboro SAN, Rt. Hon. Matthew Kolawole, Mrs Funke Oga of NTA, Mrs Banji Jimoh and Engr. Emmanuel Ajibero, the National President of Kabba Development Union leading several personalities from Okun land.
The Government House Staff were led by the Director of Administration and Finance, Mrs Funmilayo Bello.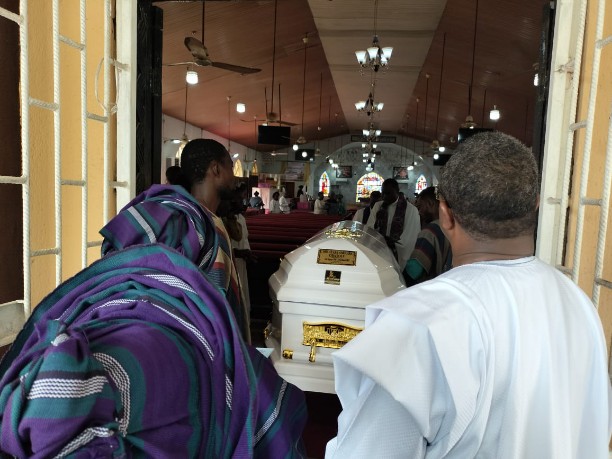 Mrs Obatolu was a detribalized Nigerian, she spoke the three major languages in Nigeria fluently.
Her ability to mix and socialize made her excellently suited for her positions Woman Leaders, unbiased Iya Oloja and a political party chieftain.
She was survived with children, grandchildren and great-grand-children.