A frontline support group for Alhaji Ododo Ahmed Usman's gubernatorial bid, Babayemi Vanguard, an Initiative of Kogi born philanthropist, Chief Babayemi Olorunfemi, was at Ahmadiya Secondary School, Ayegunle Gbede earlier today to distribute exercise books to students of the school.
The Coordinator of Babayemi Vanguard Support Group, Kelvin Oluseyi Eleta along with members of the group admonished the students to glue more to their studies; as education guarantees a sustainable future worthy of shaping their lives and that of their immediate community.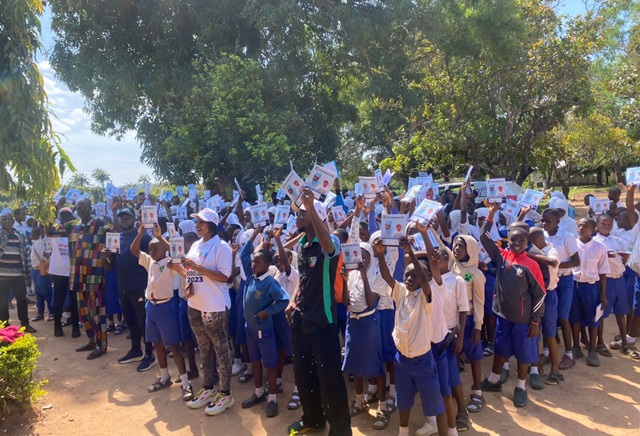 The Principal of the School, Mr Oshanogbon appreciated Chief Babayemi Olorunfemi for extending his philanthropic gesture towards students of the school, and urged them to deliver the good news of Alhaji Ododo Ahmed Usman to their parents at home, in preparation for the forthcoming governorship election slated for Saturday, 11th November.
The Principal and Staff of the school also used the opportunity to appreciate the Executive Governor of Kogi State, His Excellency, Governor Yahaya Bello who recently implemented the payment of WAEC fees across public secondary schools in the state; which students of the school are also beneficiaries.