Ahead of 2023 general elections, the Conscience for Human Rights and Conflict Resolution (CHCRC) has reiterated its commitment to amplify demands for accountability, transparency and social inclusion in all stages of the electoral process.
The Executive Director of CHRCR, Comrade Idris Miliki Abdul called on all stakeholders to be committed to efforts aimed at stamping out corruption from the nation's electoral system.
Speaking at a one-day strategy meeting on prioritizing anti-corruption and accountability issues towards 2023 elections organized by CHRCR in partnership with Civil Society Legislative Advocacy Centre (CISLAC) in Lokoja on Tuesday, Miliki noted that the dreaded corruption has gone beyond demanding for monetary gratification, to actions that promotes personal interest against the interest of the general public.
Miliki added that there must be strategically designed, issue-based campaigns in elections to reduce the influence of money politics that lead to corruption
He also called for deliberate efforts to give special preference to persons with disabilities in the electoral process, adding that social inclusion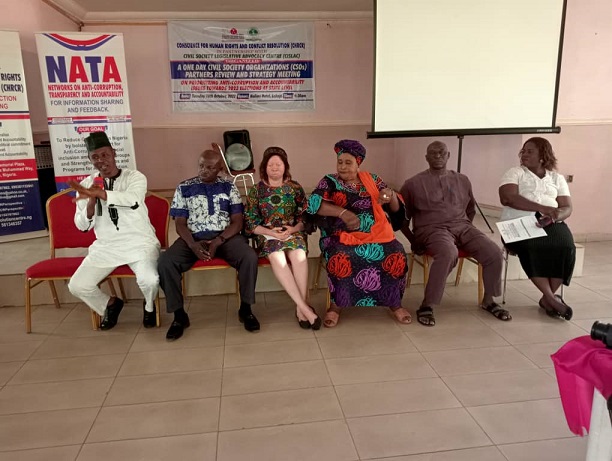 Stakeholders at the strategic review meeting drawn from members of the civil society organisations, the faith based organisations, press, people with disabilities, youths and professional groups, all agreed that concerted efforts must be made to incorporate and include persons with disabilities, taking cognizance of their peculiarities during elections.
Stakeholders called for increased voters education targeting non-traditional groups like local hunters and artisans especially before elections to ensure adequate awareness creation on the electoral process.
They called on the Independent National Electoral Commission (INEC) to improve on its enlightenment and stakeholders mobilization on its activities at state level to encourage citizens confidence and participation.